Dermatologist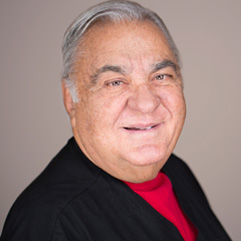 A United States Navy veteran from New Jersey, Dr. John Stathakis has been practicing medical and surgical dermatology in the Valley since 1981.
Dr. Stathakis has participated in research for several drug companies, the University of Arizona and a three-year study of skin cancer in Arizona, focusing on prevention. He has been acknowledged for his service to the following: American Cancer Society, Arizona Department of Youth Treatment and Rehabilitation, Midwestern University, the College of Osteopathic Medicine of the Pacific, Maricopa County Adult Probation Department, and the United States Navy and United States Air Force (where he served as a medical consultant at Luke Air Force Base).
Family is a focal point for Dr. Stathakis with his free time, spending it with his children and grand-children. He also enjoys the outdoors with boating, hiking and fishing.
Phone: (602) 222-9111
Email: [email protected]
Education
Bachelor of Science in Biology – LaSalle College
Osteopathic Medical Degree – Philadelphia College of Osteopathic Medicine
Certificates
•Bachelor of Science in Biology
•Osteopathic Medical Degree
•American Osteopathic Board of Dermatology