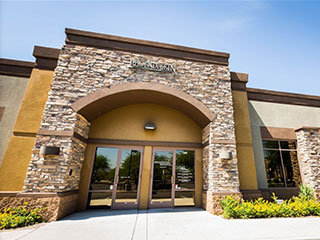 With a convenient location in Scottsdale, on Scottsdale Road and Deer Valley, Phoenix Skin is pleased to provide professional adult and pediatric dermatological services. The Scottsdale dermatology office specializes in the diagnosis and treatment of a wide range of skin conditions. Our goal is to provide patients with relief of temporary or chronic skin conditions via proper diagnosis and treatment by our professional staff.
Whether you are suffering from a chronic skin condition, embarrassed by breakouts or acne, or if you need a skin cancer screening, our team of local medical, surgical and cosmetic dermatology experts can help detect problems before they become physically or emotionally challenging. When you are looking for the best resource for local surgical dermatology, visit our Scottsdale office.
Let Us Take Care of Your Skin
If you are ready to schedule an appointment contact us here or call Phoenix Skin today to set up a complimentary consultation.
Phone: (480) 473-9111