ThermiVa
Consultations offered at our two convenient locations in Phoenix and Scottdale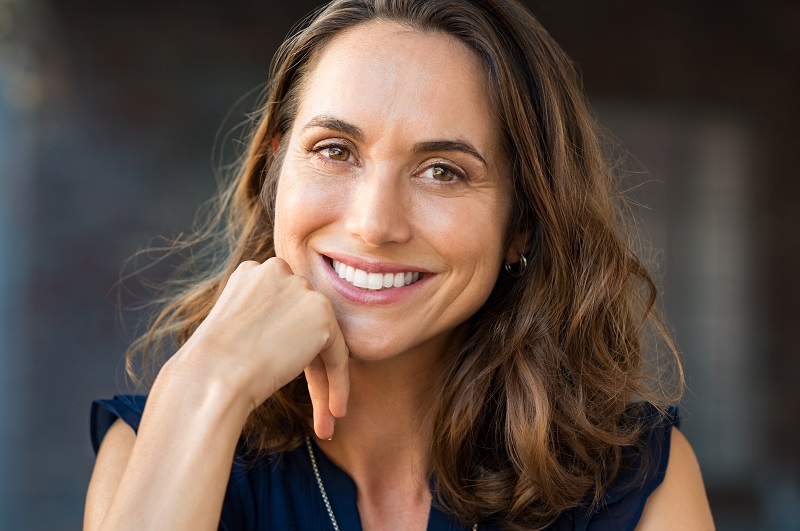 ThermiVa is a non-surgical vaginal rejuvenation treatment designed to restore elasticity and youthful function.
Aging and pregnancy can alter the appearance and sensations in a woman's most intimate area, but this procedure can reverse these effects. ThermiVa uses thermal energy to tighten and tone, and women who undergo this highly innovative procedure experience a newfound sense of joy in their romantic lives. The compassionate staff at Phoenix Skin Medical Surgical Group understand the importance of living life confidently as a woman. Use our easy contact form to schedule a consultation at our offices in Phoenix or Scottsdale. You can also reach us at (602) 222-9111 (Phoenix) or (480) 473-9111 (Scottsdale).
About
Childbirth, weight loss, and hormonal changes are life-changing events that may alter your self-confidence and satisfaction in your sexual life. They can result in lax tissue in the vaginal canal and damage to the pelvic floor. It can also lead to conditions such as stress urinary incontinence, vaginal atrophy, and dryness. ThermiVa is a solution for women looking to smooth and tighten the labia and vagina for improved urogynecological function, aesthetics and sexual satisfaction. The procedure uses radiofrequency energy to treat the vulva and vaginal walls by triggering increased collagen production, ultimately firming and tightening the skin. [1] A small S-shaped handheld wand is placed along or inside the treatment areas to gently deliver RF waves that heat up to therapeutic temperatures of 104°F and 113°F. [2] As a result, patients report improvements in gynecological laxity, greater sexual pleasure, and enjoy an overall improved aesthetic. The treatment is quick and takes 30-40 minutes to complete.
Please visit Thermi for photos
Benefits
Patients find the ThermiVa treatment to be comfortable and painless. Other benefits of ThermiVa include:
No need for surgery, anesthesia, or lengthy downtimes
Less worry about bladder control
Increased lubrication and sexual enjoyment
Tightened vaginal tissues and stronger skin
Boost in self-confidence
Long-lasting results
See how ThermiVa can address your intimate concerns by making an appointment for a personalized consultation with one of our Licensed Aestheticians today.
Candidates
Women wanting to address vaginal concerns without surgery or recovery time may benefit from ThermiVa treatments. ThermiVa is ideal for women who are looking to address vaginal dryness, urinary incontinence, lax tissue, or loss of sensation. Patients who recently gave birth are recommended to wait 2-3 months after to schedule a ThermiVa treatment. Interested candidates should:
Be over the age of 18
Be in overall good health
Be free of any active sexually transmitted infections (STIs), yeast infections, or urinary tract infections
Experience dryness, urinary incontinence, or discomfort during intimacy
Not be pregnant (our office will perform a pregnancy test for you the day of the procedure at no cost)
Not have a pacemaker or other electronic implant
Personal Consultation
Dr. Lee Laris, D.O. has been serving the Central Arizona area for over 25 years. Along the way, he has developed a national reputation for his use of minimal incision surgery and focuses on less invasive methods to rejuvenate the body. Dr. Laris built Phoenix Skin Medical Surgical Group with a mission to help patients. We are continually encouraged by kind words from past patients who received excellent results. Dr. Laris has received awards from numerous organizations including the Arizona Business Leaders Magazine, Arizona Foothills Magazine, and Ranking Arizona.
Our state-of-the-art offices offer a host of services for patients looking to enhance their appearance, and be proactive about their dermatological health and wellness.
Phoenix Skin Medical has two convenient, state-of-the-art locations in the Phoenix metro area. Your consultation will take place in the Uptown Plaza neighborhood of Phoenix. ThermiVa is only available at the Phoenix Skin Spa location. New patients are encouraged to fill out a few forms to expedite the check-in process. When formalities are finished, we will take you to your private examination room where your medical history and condition are reviewed. During this time, you will have the chance to voice your concerns and questions. Next, our Licenced Aesthetician will examine the areas you'd like to treat. If deemed a good candidate for ThermiVa, then our compassionate staff members will explain the process in detail and how a ThermiVa repairs skin tissue using RF waves. Just before you go, we'll give you a set of personalized preparation instructions for your treatment.
Mark your calendar for a consultation at our offices using our easy contact form. Or you can give our Phoenix office a call at (602) 222-9111. While you wait for your appointment, have a look at our informative blog filled with interesting articles and helpful FAQs. You can also follow us on Facebook.
Preparation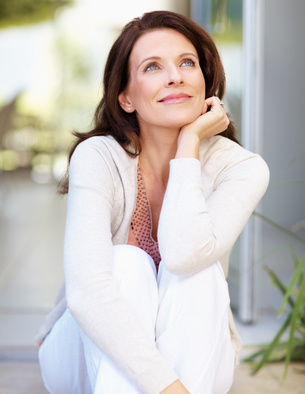 Preparing for your ThermiVa session is not difficult. The simple treatment process allows patients to come into the office for less than an hour and go home without having to recover from complicated surgical procedures or anesthesia. Our office will provide you with a set of instructions for you to follow to ensure a comfortable procedure and successful results. Patients are recommended to keep themselves hydrated in the 48 hours before the treatment. Also, please ensure that the treatment area is free of hair. Patients should shave 1-2 days before their appointment, and patients wishing to have hair waxed should do so 5-7 days prior to treatment to avoid irritation. Patients will need to have an empty bladder before the treatment begins and have a negative pregnancy test (our office will perform a pregnancy test for you the day of the procedure at no cost).
Procedure
We will get you set up in your private treatment room. ThermiVa is a simple procedure that takes less than an hour to complete, and can be performed without the need for anesthesia or numbing products. To begin, an ultrasound gel is applied to the vaginal tissues to help the ThermiVa wand move easily over the issues. The device is a small, S-shaped instrument that delivers controlled thermal energy to both the vagina and labia areas. This gentle energy works to rejuvenate vaginal tissue and stimulate fibroblast cells in the skin and the mucosa. This is what kickstarts the body's natural production of collagen. Externally, this process stimulates tightening of the labia, which may become loose after childbirth or with aging. [3] Internally, ThermiVa works to tighten the structure of the vaginal walls and rejuvenate tissue. Most patients may feel a mild, warm sensation as the wand is passed over the vulva and inserted in the vagina, but this is not uncomfortable and ends when the treatment does.
Recovery and Results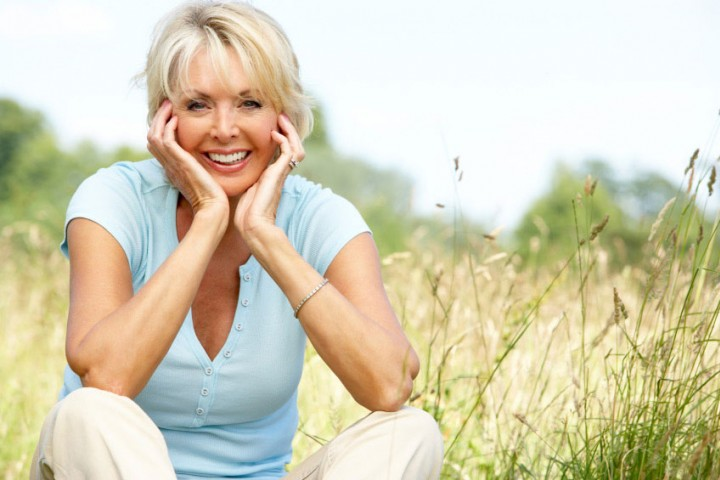 Enjoy a seamless process with a ThermiVa treatment. You are free to pick up right where you left off and resume your daily activities as normal. Your quick results will start to develop after treatment with improvements continuing in the weeks ahead. This is because your body needs time to produce new collagen in the vaginal tissues. Within 2-3 weeks, patients will see improvements to the vaginal tissue, integrity, and function.
For the best results, patients are recommended to start with three treatments spaced three to four weeks apart. After this course of treatments, patients have the potential to enjoy results for at least six months for external tissues and up to a year or longer for internal tissues. It is recommended to get a "touch up" every 9-12 months to maintain your results.
Cost
A series of 3 treatments, three to four weeks apart is recommended for optimal results. Phoenix Skin Medical Surgical Group partners with two preferred lending companies and periodically runs specials to make your treatment attainable.
| Procedure | Single | Pkg 3 |
| --- | --- | --- |
| ThermiVa | $2000 | $5000 |
A $50 non-refundable fee is required to schedule a consultation and can be applied towards treatment. Less than 24-hour notice for cancellation and/or no show will result in a forfeiture of the $50.
FAQ
Is ThermiVa painful?
ThermiVa offers patients relatively pain-free experience. The treatment is done without the need for incisions or lengthy recovery times. There are some patients that may experience slight pressure when the device is inserted into the vagina. This should go away when your treatment ends. 
When will I see the results?
Every woman's body is different. Some may see results right after treatment and some will experience the benefits within 2-3 weeks.
How long will the results last?
Patients can enjoy results that can last at least six months for external tissues and a year or longer for internal tissues. 
How many treatments will I need?
Every patient will respond differently to the treatment. Overall, it is recommended patients receive three treatments placed one month apart for best results.
References
Alinsod, R. M. (2016). Transcutaneous temperature controlled radiofrequency for orgasmic dysfunction. Lasers in Surgery and Medicine, 48(7), 641–645. https://doi.org/10.1002/lsm.22537
Karcher, C., & Sadick, N. (2016). Vaginal rejuvenation using energy-based devices. International Journal of Women's Dermatology, 2(3), 85–88. https://doi.org/10.1016/j.ijwd.2016.05.003
Magon, N., & Alinsod, R. (2016). ThermiVa: The Revolutionary Technology for Vulvovaginal Rejuvenation and Noninvasive Management of Female SUI. Journal of Obstetrics and Gynaecology of India, 66(4), 300–302. https://doi.org/10.1007/s13224-016-0868-0