Mini Facelift
Consultations offered at our two convenient locations in Phoenix and Scottdale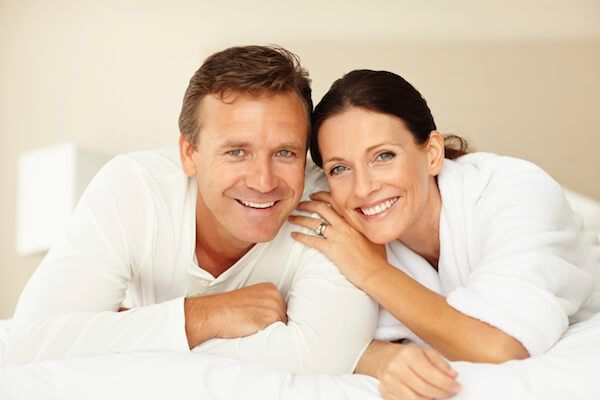 Give yourself a lift! A mini facelift is a targeted procedure that rejuvenates your lower face to ease the signs of aging at your cheeks, chin and jawline. A mini facelift returns your features to an upwardly youthful orientation.
Dr. Lee Laris is the Medical Director and Chief Cosmetic Surgeon of Phoenix Skin. He is a rejuvenation specialist in cosmetic dermatology, achieving results through the use of minimally invasive techniques. He believes in helping patients to look and feel their best.
Phoenix Skin has two locations in Phoenix and Scottsdale, Arizona. Contact us for consultation. Call (602) 222-9111 in Phoenix or (480) 473-9111 in Scottsdale.
About the Procedure
The mini facelift is a less invasive version of the traditional facelift. It involves using shorter incisions and fewer sutures which minimizes scarring and shortens your recovery time. Results are focused on raising and tightening the skin at the lower third of your face. Sagging skin under your chin and neck may also get a lift.
During the procedure, Dr. Laris makes a short incision along the front of each ear, allowing him to gain access to the tissues under the skin. He tightens the superficial musculoaponeurotic system (SMAS) to lift the overlying skin back into a more youthful position. He then removes the excess skin and re-drapes what remains to smooth out the wrinkles and redefine your profile. The result is a younger, fresher-looking face.
Before and After Photos
How Do I Prepare for a Mini Facelift?
Dr. Laris' professional team will be here for you to get you ready for the Mini Facelift. Your preparation for the mini facelift will be outlined in a written document with specific instructions. It entails a countdown of days with a detailed checklist to keep you organized.
An In-Office Procedure
The mini facelift is an in-office procedure that takes a little over an hour. To begin, Dr. Laris and his medical team will administer light sedation and local anesthetic. There is no general anesthesia involved, which makes for a safer surgery and a speedy recovery.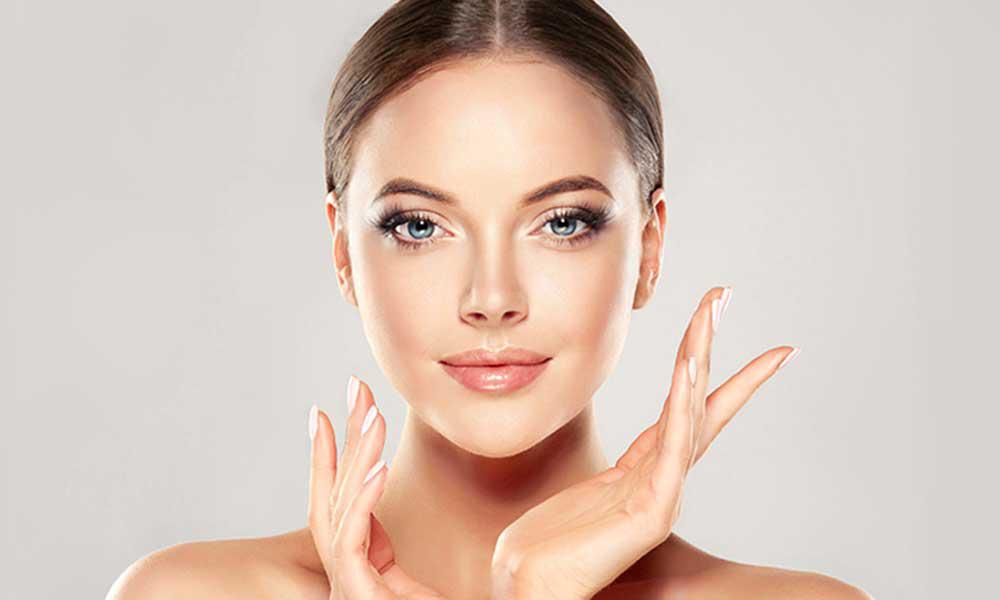 Dr. Laris will make a small incision along the hairline, in front of each ear. He lifts the skin free of the underlying facial muscles and pulls it up and back. The skin at your cheeks and neck become tighter as the excess skin is removed.
Your surgery concludes when Dr. Laris closes the incisions. He will provide you with post-op pain medication and aftercare instructions for you and your ride home. For the sake of safety and the integrity of your results, please follow the doctor's instructions concisely.
Videos
Mini Facelift Results & Recovery
The best part about the mini facelift is that patients look refreshed and younger. As expected, some discomfort and swelling will occur. The face and neck will feel tight. Bruising is also a possibility. This will gradually improve over the course of 7-14 days to reveal a softer, more youthful and refreshed you.
Complementary & Alternative Procedures
The mini facelift targets the lower face and jawline. It will not improve the forehead, the eyelids or the mid-face area. For this reason, many patients explore complementing their mini facelift with Blepharoplasty (eyelid lift) or a Brow Lift.
Eyelid Lift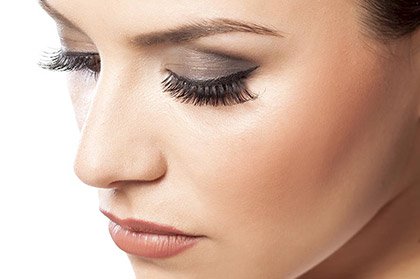 Blepharoplasty can give you a more alert appearance. Skin sags as we age. Sagging skin around the eyes can make you look tired and in some cases, obstruct your vision. An upper eyelid lift removes the excess skin that sits on top of the eyelid to brighten your whole look. A lower eyelid lift removes the sagging skin below the lower eyelid.
Brow Lift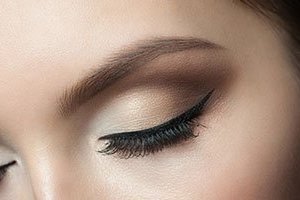 A brow lift can address a "heavy brow" and deep set wrinkles in the forehead. An incision is made behind the upper hairline and the skin is raised, underlying muscles and tissue are repositioned and the excess skin is removed.
If you are not yet ready for the commitment of surgery, consider one of our minimally invasive cosmetic treatments at Phoenix Skin. Sunken cheeks and deep creases can occur as skin ages and loses its elasticity. Our line of Botox and Dermal Filler injectables can reduce the appearance of lines and prevent new ones from forming. Fat Transfer is a long-lasting solution to skin laxity that uses your own autologous tissue to produce rejuvenating effects. CO2 Laser Resurfacing employs focused light energy to return a youthful, rejuvenated glow to your skin.
Botox and Dermal Fillers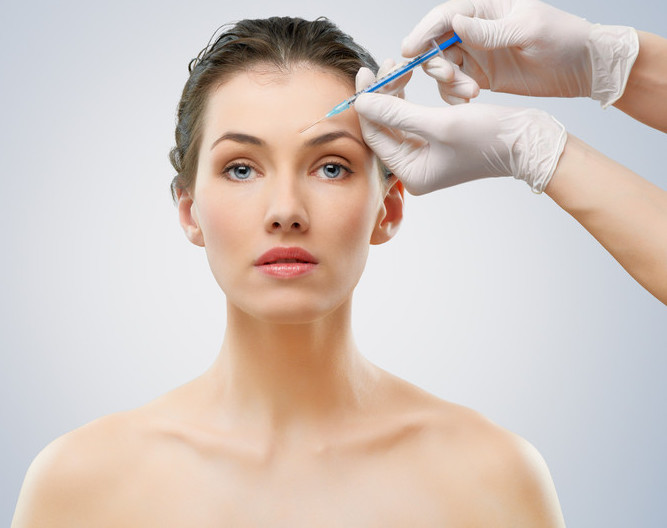 Our injectables are a minimally-invasive alternative to surgery. Botox is a popular product often used to treat lines at rest in areas such as the forehead, glabella (between brows) and eyes (crows feet). It is an FDA approved neuromodulator that reduces muscle contractions to give the skin a smooth and even appearance. Dermal fillers add volume and lift to sunken cheeks and other areas that have lost volume to reduce age-related skin laxity.
CO2 Laser Resurfacing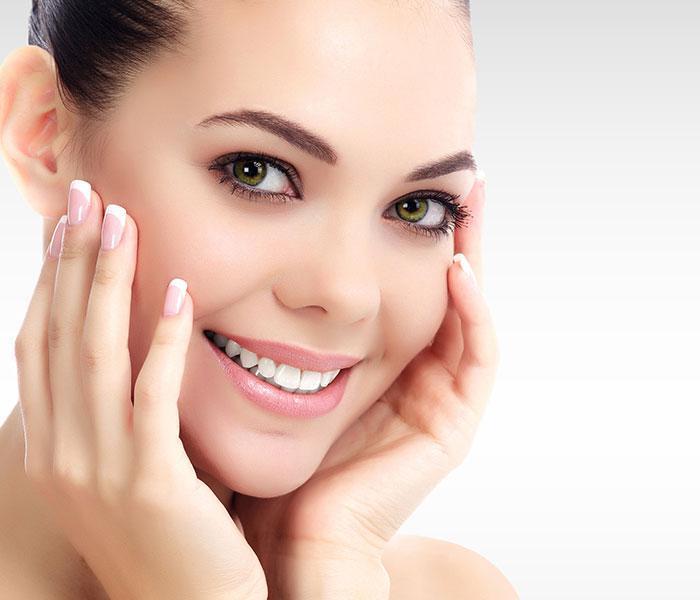 CO2 Laser Resurfacing kickstarts skin regeneration with the power of light. The fractional beam removes damaged skin cells at the surface. This initiates the healing process in your skin and stimulates collagen production in the deeper layers. CO2 laser resurfacing can address fine lines, wrinkles, sun damage and sun spots. It restores the vibrancy of youth to your skin.
How Much Does a Mini Facelift Cost in Arizona?
We believe in transparent pricing at Phoenix Skin. The cost of a mini facelift is $6,000. Our patients appreciate our upfront approach. Dr. Laris and his expert crew of medical professionals are keen to focus their attention on helping you to look and feel your best.
Financing options are available for those who qualify. Watch our specials page for seasonal offers and package deals.
We believe our commitment to quality care speaks for itself, but our happy patients sure have a lot to say! Read Phoenix Skin's brilliant reviews for a sampling of our success stories. Contact us for a consultation. Call (602) 222-9111 in Phoenix or (480) 473-9111 in Scottsdale, AZ.
Lift Your Confidence
When you smile, the world smiles with you! But lax skin from aging can make you appear down, even if you don't feel that way. A mini facelift is an easy and effective procedure to rejuvenate your face to reveal a refreshed, youthful look.
Pricing
Service

Price

Mini Facelift

$

6000
FAQ
How long does a mini facelift take?
The procedure itself takes a little over an hour. The total procedure including pre-op, surgery and post-op recovery takes two to three hours.
What can I expect after the mini facelift procedure?
As with any surgery, mild to moderate pain and discomfort are expected. They can be managed with prescribed pain medication and cold compresses.
When will I see my mini facelift results?
Once the swelling subsides, you will see the results: a refreshed look with tighter skin that hugs your contours as it did when you were younger.
How long do mini facelift results last?
Mini facelift results typically last five to ten years, depending on your lifestyle. Your skin will continue to be affected by aging, gravity and the elements.
References
Garza-Pineda, O., Salazar-Lozano, A., & Castro-Govea, Y. (2013). Mini-Temporal and Perilobular Approach to Facelift: Mini-TAPA-Facelift. Facial Plastic Surgery, 29(03), 244–252. doi: 10.1055/s-0033-1347009
Hamilton, M. M., & Chan, D. (2014). Adjunctive Procedures to Neck Rejuvenation. Facial Plastic Surgery Clinics of North America, 22(2), 231–242. doi: 10.1016/j.fsc.2014.01.008