Neck Liposuction
Consultations offered at our two convenient locations in Phoenix and Scottdale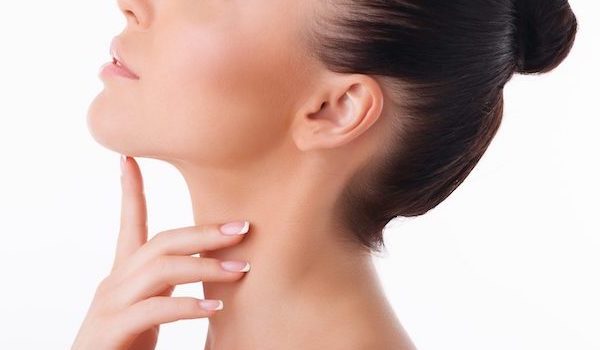 Neck liposuction removes unwanted deposits of fat along the lower face and neck. This procedure addresses the dreaded "double chin," the "neck wattle," and "jowls" around the jawline.
The years are not kind to our necks, but Dr. Lee Laris can turn back the hands of time with his experience and expertise. Since founding Phoenix Skin Medical, Surgical & Cosmetic Dermatology, he and his practice have won numerous awards and have been featured prominently in the media. If you've been wondering how you can improve the appearance of your neck, contact Phoenix Skin at your earliest convenience. We have two locations in the central Arizona area to best serve your needs. To reach our Scottsdale office, dial (480) 473-9111, or you can call us in Phoenix at (602) 222-9111.
About Neck Liposuction
The liposuction procedure is targeted and effective anywhere on the body. By removing unwanted fat deposits in the neck and around the jawline, Dr. Laris can sculpt a slender, youthful neck in one treatment. Liposuction has been practiced for decades, and its technique is being continually improved for comfort and safety. Tumescent Liposuction is designed for precisely these concerns, and is the method that Dr. Laris uses for neck liposuction.
The liposuction process begins with an infusion of tumescent liquid.[1] This fluid bathes the fat stores lining the neck to loosen them for gentle extraction. Tumescent liquid contains lidocaine, which serves several useful functions. First, it helps numb the treatment area to facilitate safety and comfort throughout the liposuction procedure. Also, the tumescent fluid minimizes bruising by soothing the blood vessels lining the underlying structures of the neck.
Once the tumescent liquid properly softens the fat deposits along the neck, Dr. Laris begins their removal. He uses a cannula, which is a thin, customized tube that maneuvers around the neck to suction the tumescent fluid and fat away.
Before and After Photos
Benefits
All fat can be difficult to burn off, but neck fat is especially bothersome. No amount of diet and exercise can eliminate the exact pockets of fat that accumulate along the neck and make such a difference in your profile.
Dr. Laris can supplement your healthy lifestyle with a focused approach to neck contouring. No straining, no stretching, no starvation diets; just targeted alterations that accentuate your natural lines.
Neck Liposuction Benefits
Tailored to the needs and desires of the individual patient
Subtle yet pleasing results
Smoother, more comfortable fit in collared shirts
Overall slimmer appearance, with jawline definition
To experience the benefits of neck liposuction for yourself, reach out to Phoenix Skin Medical, Surgical & Cosmetic Dermatology.
Eligible Candidates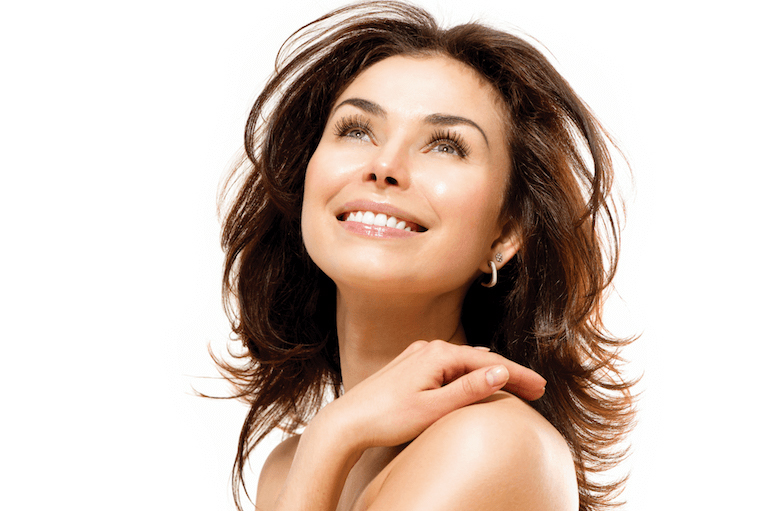 If you are a healthy man or woman in the Phoenix area who is unhappy with the look or feel of your neck, then neck liposuction may be the perfect solution to your issues. However, you may not be eligible for neck liposuction if you have a coagulation disorder like thrombophilia or struggle with cardiovascular disease.[2] Please inform our professional staff of any such conditions during your comprehensive consultation. We can assess your candidacy for neck liposuction to make sure it is the right fit for your body and aesthetic goals.
Personal Consultation
Communication is key at Phoenix Skin. The teams at our Scottsdale and Phoenix locations strive to provide welcoming environments and informative consultations. Understanding your history and future goals is crucial to achieving successful results. During your private and confidential consultation, we'll perform a thorough physical examination and determine the best strategy for you. If you are a good candidate for neck liposuction, you'll be given detailed instructions on how to prepare for your procedure, and what to expect during your recovery.
At Phoenix Skin, we know how important it is for our patients to stay up to date and informed on the latest in dermatological procedures. We regularly update our blog. Feel free to read through our posts and bring any questions that may arise to your appointment.
Preparation
During your appointment at Phoenix Skin, our staff will provide you with detailed instructions to properly prepare you for your upcoming procedure. Like your procedure, these directions will be customized especially to you, so please follow them closely.
In general, it is important to quit smoking at least three weeks prior to neck liposuction treatment. You may also be advised to quit taking certain medications or supplements that thin the blood. Proper circulation is essential to any successful surgery and ensuing recovery.
Neck Liposuction Procedure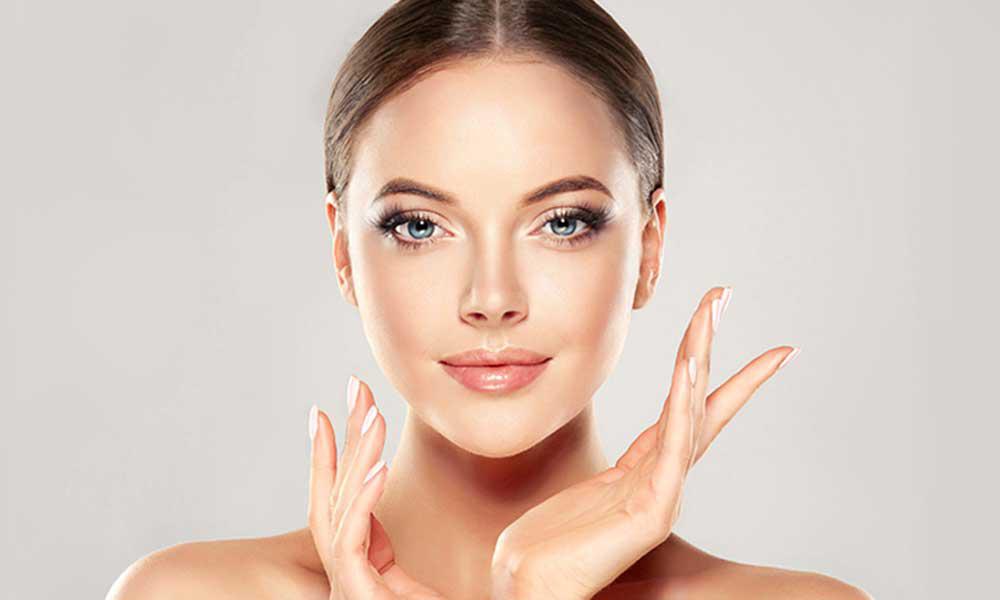 From the moment you arrive for your neck liposuction procedure, we want you to feel right at home. Dr. Laris will review the specifics of your treatment to make sure you understand exactly how the process unfolds. Next, you'll receive the appropriate level of anesthetic to keep you safe and comfortable throughout the neck liposuction procedure. Dr. Laris begins by making a small incision under the chin. After the tumescent fluid softens the unwanted fat deposits, the thin cannula is inserted into that incision. The cannula aspirates the fat cells and then gently vacuum suctions the fat away.
Once the area is sculpted to your specifications, the incision is closed with a few small stitches. Dr. Laris will wrap a bandage around your face and neck in order to reduce swelling and promote faster healing.
Healthy Recovery
Before the date of your neck liposuction, be sure to appoint a trusted friend to drive you home after the procedure. Plan on getting plenty of rest in a comfortable place, and to stock up on essentials and medications before your surgery. In the 1-2 weeks following a neck lipo treatment, you should sleep in a slightly elevated position. Prop up your head and upper back on several pillows so that you are not allowing blood to rush to the treatment area.
Follow Phoenix Skins' aftercare instructions diligently. We may prescribe medication for pain management for the first few days, but then any residual discomfort should be minor enough to tolerate with over-the-counter products. If you have any questions about the healing process following a neck liposuction procedure, please do not hesitate to contact us.
Results
Neck liposuction is an incredibly popular procedure with a high rate of patient satisfaction. According to one medical survey, 91% of patients who received neck liposuction rated it in the "good" to "excellent" range.[2] To learn more about Phoenix Skin's glowing reviews from satisfied customers, please visit our reviews page. Phoenix Skin Medical, Surgical & Cosmetic Dermatology is synonymous with quality care. We are committed to providing 5-star service to our community, and we can't wait for you to join the ranks of our happy, healthy clientele.
Complementary and Alternative Procedures 
Depending on the goals of the patient and the condition of their neck, Dr. Laris will decide which procedures will achieve the patient's goals. Liposuction is a fantastic way to slim and shape the neck, and Ultherapy (or Ulthera) is a non-invasive alternative. Ultherapy employs ultrasound energy to firm skin and promote collagen production. Over time, you'll enjoy firmer skin, improved by the production of your body's own collagen.
Liposuction and Ultherpay are often done in conjunction with one another to contour away unwanted fat and lift sagging skin simultaneously. However, if you have pronounced lax facial skin, you may want to consider a mini facelift to maximize the results of your neck lipo. During your mini facelift, Dr. Laris can remove excess skin in the lower face region or "jowels". Once recovered, you'll have a youthful firm complexion to enjoy with your newly tapered neck.
Pricing
Service

Price

Neck Liposuction

$

3000
FAQ
How much does neck liposuction cost in Phoenix?
The cost of neck liposuction is as contoured as the procedure itself. Every client is unique, so the extent of their fat extraction factors into the price of the liposuction process. Each patient is special, and speaking of specials: we run occasional discounts on this site . Check back often and be sure to take advantage of these amazing savings.
How painful is chin liposuction?
Chin liposuction is performed under local anesthesia, so the patient should feel little to no pain during the procedure although some discomfort may occur during the initial numbing. This procedure is shorter and less intensive than other liposuction procedures, and patients usually are able to treat any discomfort with over the counter pain medication.
How long is the recovery from neck liposuction?
Your recovery time will depend on the extent of your liposuction procedure and your body's natural healing process. However, most patients are able to resume their normal activities in about two weeks after their surgery. Most bruising goes away within a week, and swelling will steadily subside.
References
Pitman, G. H., Aker, J. S., & Tripp, Z. D. (1996). Tumescent liposuction: A surgeon's perspective. Clinics in Plastic Surgery. 23 (4) 633-641. https://doi.org/10.1016/S0094-1298(20)32560-8
Venkataram J. (2008). Tumescent liposuction: a review. Journal of Cutaneous and Aesthetic Surgery. 1 (2) 49–57. https://doi.org/10.4103/0974-2077.44159
Jacob, C. I., Berkes, B. J., & Kaminer, M. S. (2000). Liposuction and surgical recontouring of the neck: a retrospective analysis. Dermatologic Surgery. 26 (7) 625-632. https://doi.org/10.1046/j.1524-4725.2000.00021.x