Acne Treatment And Complexion Issues
Consultations offered at our two convenient locations in Phoenix and Scottdale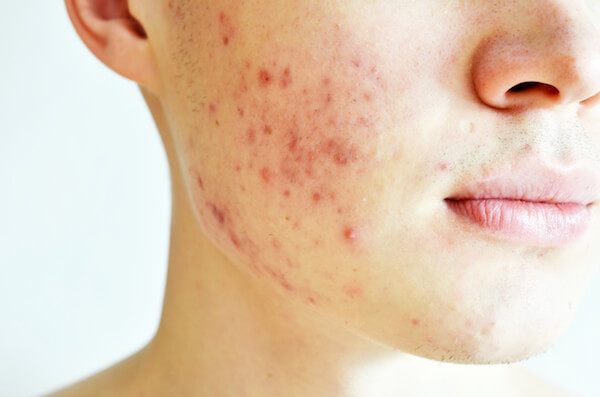 At Phoenix Skin Medical Surgical Group, we specialize in providing exceptional treatment for acne and various complexion problems. Understanding that each patient's situation is unique, our licensed and certified staff utilize a number of methods, which we adapt and customize to each individual.
From microdermabrasion to red and blue LED light treatment, we design treatment options to address the needs of your particular acne problems. Through these skin treatments for complexion problems, we help clear and improve your skin so you can look and feel your best.
Acne and Complexion Problems
Acne is a common skin problem that typically occurs during adolescence, but may continue into (or even begin in) adulthood. Acne shows up as outbreaks of bumps called pimples or zits that usually appear on the face, neck, back, chest and shoulders. Pimples occur due to an overproduction of skin oil. The oil collects within the pore, subsequently clogging the pore. When this happens, blackheads and whiteheads occur. There are bacteria present on the skin and within the pore which uses the oil as food and overgrows, resulting in pimples and cysts. Our acne treatments focus on reducing the excess oil, unplugging the pores and killing the bacteria.
Acne Treatment
We offer a comprehensive array of acne treatments at Phoenix Skin Medical Surgical Group, including topical medications, oral medications and chemical peels. Your treatment for acne may take up to six or eight weeks before you see improvements but ultimately the treatment will heal existing lesions, stop new lesions from forming and prevent acne scars.
We also offer the Rebalance treatment for patients who suffer from acne problems or active acne. Rebalance combines three treatments in one visit: a Microdermabrasion, Red and Blue LED Light Therapy and a Gentle Glycolic Peel.
Before and After Photos
Microdermabrasion
During the microdermabrasion treatment, a diamond-surfaced suction instrument exfoliates the skin to gently remove the outermost layer of skin and excess oil. This opens up the pores in order to prep them for the gentle glycolic peel.
Gentle Glycolic Peel
This gentle but powerful application of alpha-hydroxy acid to the skin encourages increased cell turnover, dissolving blackheads and minimizing breakouts.
Red and Blue Light Therapy
Also known as photodynamic therapy (PDT) or LED light therapy, Red and Blue Light Therapy is very effective in treating acne. The blue light directed on the surface of the skin kills bacteria while the red light reduces inflammation and redness and heals the skin. Red and Blue Light Therapy is painless, does not harm or burn the skin (because it uses LED lights) and is safe for all skin types.
Rebalance treatments are recommended twice per month at two week intervals for an average of 10 to 12 weeks. Scheduled maintenance is recommended every two to three months thereafter to maintain your Rebalanced look.
Acne Products
An assortment of medical-grade acne products that provide both short- and long-term clearance are available at Phoenix Skin Medical Surgical Group. Our own best-selling Phoenix Skin Spa medical-grade line is an extremely effective combination of products that can be customized to your specific needs. You may wonder what is wrong with buying products at the store. Our response is that over-the-counter retail products sold on TV, drugstores and department stores cannot deliver medical-grade quality, long-term results or be tailored to an individual's need.
Videos
Pricing Information
Service

Price

Rebalance (Single Treatment)

$

75

Rebalance (Package of 4)

$

275

Rebalance (Package of 8)

$

525
A $50 non-refundable fee is required to schedule a consultation and can be applied towards treatment. Less than 24-hour notice for cancellation and/or no show will result in a forfeiture of the $50.