PicoSure Focus
Consultations offered at our two convenient locations in Phoenix and Scottdale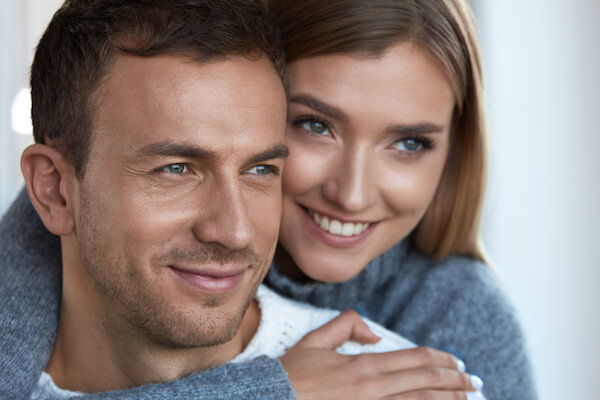 PicoSure Focus is one of the latest advancements in laser skin rejuvenation. As of 2012, PicoSure became the first FDA-approved tattoo-removing picosecond laser– a device that emits a pulse of light every trillionth of a second. In 2014, it gained approval as a treatment for the reduction of acne scars. Recent research has found that picosecond lasers are effective in the treatment of many cosmetic skin issues.
With PicoSure Focus, you can safely address all types of atrophic scars, pigmented lesions (brown spots, sun damage, freckles, and some types of birthmarks) stretch marks, can minimize the appearance of large pores, fine lines, and wrinkles. (1) Patients who want to see results in fewer treatment sessions and with no downtime at all will benefit most from PicoSure's most effective feature, the Focus Lens Array. 
If you're seeking a non-invasive, innovative solution for skin rejuvenation, the PicoSure laser at Phoenix Skin Medical, Surgical & Cosmetic Dermatology is an excellent choice. Contact our Phoenix office today at (602) 222-9111 (Phoenix, AZ) to schedule your consultation, or use our contact page with your information. Please note the PicoSure Laser is only available at the Phoenix Office. Our team of doctors, medical professionals, and aestheticians can help you attain the skin you've always desired. To stay informed on the many other procedures we offer, take a look through our blog. 
Before and After Photos
About the PicoSure Focus
All lasers incorporate beams of concentrated light emitted at specific wavelengths, measured in nanometers. PicoSure's Focus Lens Array administers light energy at 755 nm at picosecond intervals, allowing more rejuvenation to occur in a shorter period of time. In a 2021 study, over 96% of patients achieved 95 to 100% clearance of their hyperpigmentation lesions after an average of 4.3 treatment sessions from a 755 nm picosecond laser. (2) As the Focus Lens delivers approximately 20 times more energy than standard PicoSure pulses, it causes laser-induced optical breakdowns (LIOB), a type of microinjury in the dermis layer of the skin As these microinjuries occur, it triggers an inflammatory reaction within the skin, provoking the production of collagen and elastin. These connective fibers are incredibly important for the skin's youthful appearance, elasticity, and ability to recoil. These microinjuries also cause more cell proliferation, leading to the production of healthy skin that isn't hyperpigmented. All PicoSure light pulses are non-ablative, meaning that they only affect the dermis layer that contains connective proteins, not the epidermis, which is the surface layer. Since the epidermis is preserved, it serves as a natural dressing, allowing the skin to heal faster from the microinjuries.
Benefits of PicoSure Focus
PicoSure is a versatile laser capable of reducing signs of aging such as:
Age Spots
Wrinkles and Lines
Enlarged Pores
Sun Damage
Atrophic Scars, Like Acne Scars
Textural Irregularities
Furthermore, it is known for its ability to deliver these transformative results with these added benefits: 
It is suitable for all skin types
It is non ablative
Mild redness and tenderness may occur for 1 to 2 days
Topical anesthesia is recommended for maximum comfort
The largest window for application is 15.5 millimeters– much larger than other lasers available
Personal Consultation
When it comes to achieving a more youthful and rejuvenated appearance, a personal consultation with one of our specialists at Phoenix Skin is the first step toward addressing your cosmetic issues. During your consultation, your laser specialist will take the time to understand your specific goals and concerns, whether it be hyperpigmentation, tattoo removal, or wrinkle reduction. They will thoroughly examine your skin, assessing its condition and identifying areas that may benefit from treatment with the PicoSure Focus. Please note $50 non-refundable fee is required to schedule a consultation and can be applied towards treatment. Less than 24-hour notice for cancellation and/or no show will result in a forfeiture of the $50. To see what Phoenix Skin can do for you, give us a call at (602) 222-9111 for our Phoenix, AZ location where the PicoSure Laser is located. You can also schedule your consultation today through our contact page available online. 
Preparation
To best prepare for your PicoSure Focus procedure, you should ensure that you wear daily sunscreen to decrease your risk of hyperpigmentation or hypopigmentation caused by the sun. A sunscreen with SPF 30 or more is sufficient. Please let your laser specialist know if you've ever had a viral outbreak in the treatment area; they may prescribe an antiviral medication to prevent it from occurring. Although non-smokers are the ideal candidates for PicoSure, smokers will be able to undergo PicoSure treatments if they quit for about 2 weeks before their session. For patients who have a higher likelihood of experiencing hyperpigmentation, a topical cream called hydroquinone may be prescribed.
Procedure Steps
Before receiving the pulses of laser light, your laser specialist will first clean the treatment area and apply a numbing cream. After about 20 minutes, your skin should be fully numb. Next, your technician will place protective equipment over your eyes to shield them from the laser pulses. Then, they will apply the Focus Lens Array to the device and hover over the treatment area. The laser will emit what seems like a continuous laser pulse, but in reality, it is applying extraordinarily short pulses within fractions of a second.
The treatment time varies depending on the area/s treated, but it typically ranges from 30 to 45 minutes– not including the time it takes to achieve numbness from the topical anesthesia. Some patients report slight snapping sensations on their skin, but the process is fairly comfortable with the use of numbing cream. Your specialist may be able to apply cool air during the procedure to reduce further discomfort.
Recovery and Results
After your procedure, it's likely that you'll feel tenderness and warmth, and you'll see some redness. Luckily, these mild symptoms will subside within a few hours or in some cases 24-48 hours, and you'll be able to carry on with your everyday routine as usual. You should, however, take extra precautions to avoid sun exposure for at least a few days. After this initial healing period, daily sunscreen application is necessary for helping to prevent hyperpigmentation from returning or forming.
A series of 3 treatments, 3-4 weeks apart is usually the recommendation for optimal results, but patients can opt to receive just one treatment session if preferred. Results begin to develop within 6 weeks, and full results can be seen up to 6 months post-treatment. Your laser specialist will give you detailed recommendations based on the severity of your cosmetic issues and your current skin quality and sensitivity. The longevity of these results can vary from patient to patient.
Corresponding & Complementary Procedures
CO2 Laser Resurfacing
In a CO2 laser device, electricity runs through a tube filled with CO2 and produces light at a specific wavelength. As an ablative laser, it is capable of treating deeper lesions, pigmentation issues, and benign skin growths. Ablative signifies that it is able to vaporize the epidermis while provoking collagen production in the dermis. It is a more intense procedure, but it produces high-quality results. 
Clear + Brilliant Touch
Clear + Brilliant is a type of nonablative, fractional laser that administers microinjuries in a fractionated pattern. This means that some small areas of skin are preserved, and it allows for a faster recovery. It is not as aggressive as the CO2 laser, so it may require more sessions. 
Cost of PicoSure Focus Treatments in Scottsdale, AZ
A personal consultation with one of our laser specialists will cost $50, and this non-refundable fee can be applied to your treatment cost. We still charge $50 for patients who cancel less than 24 hours prior to their appointment. At Phoenix Skin, 1 full-face treatment session of PicoSure Focus costs $425, and a package of 3 sessions costs $1085. To make treatment more affordable for our patients, we offer CareCredit. Contact us today at (602) 222-9111 (Phoenix, AZ) or (480) 473-9111 (Scottsdale, AZ). Alternatively, you can request your consultation online. We believe in providing our patients with a wide variety of options, so feel free to reach out to inquire about other methods of skin revitalization.
FAQ
What makes PicoSure different from other skin rejuvenation lasers?
PicoSure administers more concentrated pulses of light within picoseconds. Unlike most lasers that emit pulses within nanoseconds, picoseconds are even shorter units of time- allowing for more collagen and elastin production with fewer treatment sessions. 
Where on the body can PicoSure Focus be applied?
PicoSure can be applied to the face, neck, chest, legs, arms, and hands.
Does the PicoSure Focus hurt? 
The PicoSure laser does not hurt, so long as your laser specialist administers numbing cream. References
References
Zhou YW, Hamblin MR, Wen X. An update on fractional picosecond laser treatment: histology and clinical applications. Lasers in Medical Science. 2023;38(1). doi:https://doi.org/10.1007/s10103-022-03704-y
Yang C, Shih I, Huang Y, Hu S. Efficacy and safety of picosecond 755‐nm alexandrite laser for treatment of nevus of Ota in Taiwanese children: A retrospective study. Lasers in Surgery and Medicine. 2021;54(3). doi:https://doi.org/10.1002/lsm.23488
Sharma AN, Patel BC. Laser Fitzpatrick Skin Type Recommendations. PubMed. Published 2023. https://www.ncbi.nlm.nih.gov/books/NBK557626/#:~:text=Laser%20Therapy%20in%20Ethnic%20Skin&text=Melanin%20in%20the%20epidermis%20acts