Botox
Consultations offered at our two convenient locations in Phoenix and Scottdale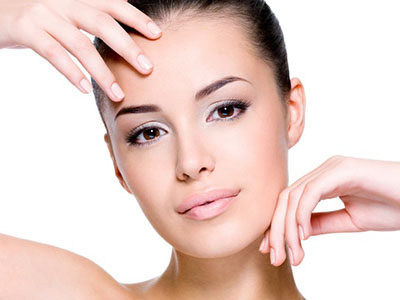 As we age, a deepening of the creases that appear across the forehead, around the eyes and between the brows (glabellar lines), result from muscle movement and the passage of time. After years of crinkling, they become more pronounced and exaggerated.
Fortunately, there is a way to reverse these signs of aging and give your skin a younger, firmer appearance. Over 11 million men and women have chosen treatment with Botox Cosmetic and experienced proven results; smoothing and softening moderate to severe lines and wrinkles while still allowing natural facial expressions to come through.*
The staff at Phoenix Skin provides transformational dermatological services to the Scottsdale and Phoenix areas. With their expertise in Botox treatment, a rejuvenated, more vibrant you can shine through! Learn more about our approach to Botox and other anti-aging treatments by reading the Phoenix Skin blog!
What is Botox?
Botox Cosmetic is an FDA-approved neuromodulator treatment for the lines and wrinkles of the upper face. As we continuously make facial expressions, our facial muscles pull and fold the overlying skin creating visible creases. These are referred to as dynamic wrinkles. Botox Cosmetic works by temporarily halting the muscle contractions responsible for crow's feet around the eyes, horizontal forehead lines, and vertical worry lines between the eyebrows. Once the movement of the muscles is suspended, the appearance of the resulting lines and wrinkles is reduced. This leaves you with smoother, more youthful-looking skin.
Before and After Photos
The Benefits of Botox Cosmetic
Botox Cosmetic, approved by the Food and Drug Administration (FDA), is a safe muscle-relaxing agent derived from Botulinum that boasts many varied and growing applications. Although it is most widely known for its effectiveness in reducing wrinkles and fine lines, it is also used to treat ophthalmological and neurologic disorders, in the prevention of migraine headaches and even to stop excessive sweating.
Botox Cosmetic is certainly not just for women. In fact, 12% of total Botox Cosmetic procedures are performed on males and Botox Cosmetic is the most popular minimally invasive physician-administered aesthetic procedure for males.
Botox Cosmetic Benefits
Quick, minimally invasive procedure
Safe and effective treatment
Temporary, but long-lasting wrinkle solution
No downtime
More youthful appearance
Enhanced confidence
If you are ready to experience the array of benefits afforded by Botox, contact Phoenix Skin today to schedule a private consultation.
Botox Cosmetic Candidates
Those looking to undergo Botox treatment are healthy adults who are unhappy with the visible signs of aging in the upper face. They experience lines on their forehead, in between the eyebrows, and around the eyes. Botox patients do not desire to undergo more invasive treatment such as facial surgery. Candidates have good skin quality at the injection site.
Are you a candidate for Botox Cosmetic treatment? Call our Phoenix office at (602) 222-9111 or our Scottsdale location at (480) 473-9111 to book a consultation with one of our skilled and knowledgeable team members.
Botox Consultation in Arizona
During a private consultation with one of our dermatology professionals, you will have the opportunity to discuss your anti-aging goals and expectations of Botox. You will be asked to share your medical and health history, including any allergies and experiences with other cosmetic neuromodulators. The professional working with you will answer all of your questions about Botox treatment and explain how it can help you achieve your aesthetic goals. They will perform a physical examination of the treatment site and determine if Botox is the appropriate solution for your needs. If you are a candidate for Botox Cosmetic treatment with Phoenix Skin, your specialist will work with you to create a customized treatment plan to address your individual concerns.
Ready to learn more about Botox injections? Contact one of our convenient offices to book an informative consultation with one of our skincare specialists!
Preparing for Botox in Scottsdale
Once it is determined that Botox will be the ideal solution for your anti-wrinkle needs, preparing for treatment couldn't be simpler! If you are taking any medications that may thin your blood, you will be asked to stop for the 2 weeks prior to your appointment. During your consultation, the professional working with you may clear you for your Botox procedure the same day! You can begin working on your flawless look before you even leave our office!
The Procedure
At Phoenix Skin, we will determine where the muscles that need to be treated are located. You may be asked to smile or frown to illustrate the natural movement of your face.
Using a tiny micro-needle, Botox Cosmetic is precisely injected into the designated facial muscles. Each area takes less than five minutes to treat and there is little or no discomfort associated with the procedure.*
Aftercare For Botox Cosmetic
There is virtually no aftercare required and you can drive yourself to and from the appointment. Should any minor, temporary bruising occur, you may cover it with makeup and continue with your daily schedule.
Results
Expect to see results 3-5 days after your procedure.* Your skin will be smoother and wrinkle-free after your Botox treatment! These results will begin to fade over four to six months, however, you can safely repeat Botox Cosmetic treatment two-to-three times a year to maintain the look you desire.* Botox Cosmetic also prevents new lines from occurring and with continued use, your face will begin to "forget" to wrinkle and require fewer treatments over time.
Complementary Procedures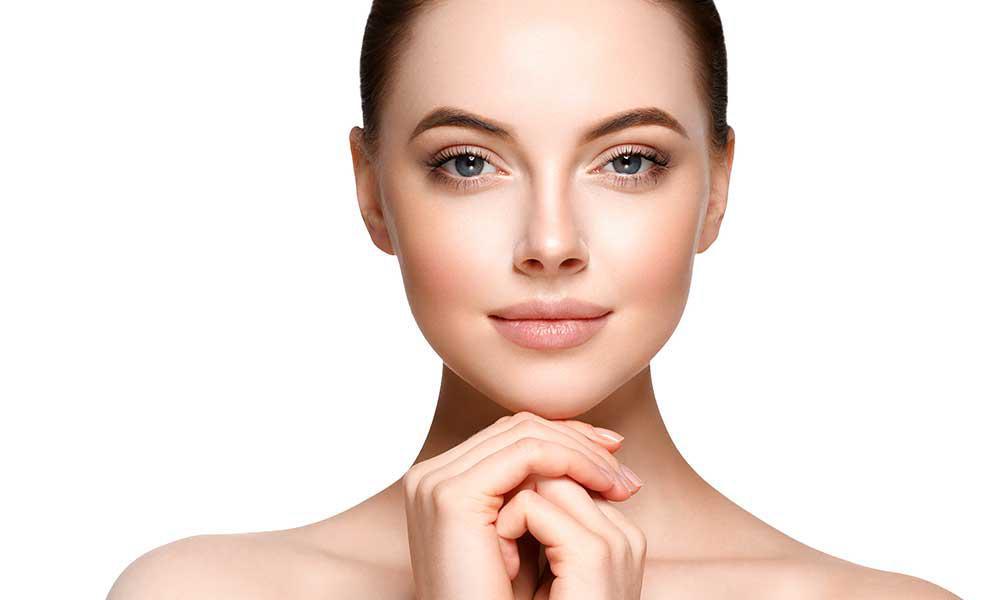 Keeping up with your appearance can be a multifaceted experience. Treating the lines of your upper face with Botox Cosmetic does not have to happen alone. The experts at Phoenix Skin can help you radiate your youthful nature with treatments and procedures to keep you looking and feeling your best! Contact us today to schedule a Botox consultation and learn about our other offerings to maintain your look.
Y Lift Facelift
A Y Lift is an excellent way to augment your Botox Cosmetic treatment. A Y Lift is a minimally-invasive procedure. Your dermatology professional will utilize dermal fillers to strategically plump, lift, and shape the contours of your face. This allows you to recapture the youthful volume of your cheeks, jaw, and chin. Dermal Fillers are a temporary, yet long-lasting solution to flatten wrinkles, plump deflated cheeks, and volumize thinning lips.
Ultherapy for Neck
An often overlooked area that can communicate your age to others is your neck. This area can be wrought with lines, wrinkles, and lax skin while your face is smooth and taut. Ultherapy for your neck is a non-invasive treatment that uses ultrasound technology to tighten and smooth the area. Patients report very high satisfaction with their amazing results!
Skincare Treatments
Your forehead may be wrinkle-free after your Botox Cosmetic treatment. But if acne, uneven skin tone or texture, and other blemishes keep you from your ideal look, the experts at Phoenix Skin can help! We have an array of treatments that can be customized to help you reach your skincare goals.
Hydrafacial
Our Hydrafacial exfoliates, cleanses, hydrates, and moisturizes your skin. It will leave your face feeling fresh and rejuvenated.
Chemical Peels
We offer a range of chemical peels to choose from. Depending on your unique skincare woes, we can slough off layers of dry, dull skin, leaving you looking brighter and your skin feeling softer.
Rebalance for Acne
If you struggle with acne and complexion issues, Phoenix Skin has a comprehensive treatment for you! Rebalance is a combination procedure consisting of microdermabrasion, a glycolic peel, and red and blue light therapy. It can help you get rid of pimples, blackheads, and inflammation while providing you with a glowing complexion!
Pricing Information
Be sure to check out our Specials page often to see how you can save on your Botox Cosmetic treatment!

Service

Price

Forehead

$

340

Glabella (between brows)

$

290

Eyes (crows feet)

$

290

Forehead & Glabella

$

470

Glabella & Eyes

$

470

Eyes & Forehead

$

470

Forehead, Glabella & Eyes

$

575

Lip Flip – One Lip

$

260

Lip Flip – Both Lips

$

420
FAQ
HOW LONG DO BOTOX COSMETIC INJECTIONS TAKE?
The amount of time needed for Botox injections will be unique to you and your needs. Generally, the procedure itself takes about 5-10 minutes. However, allow a total time of 20 minutes for before and after pictures as well as for any numbing cream to take effect. 
WHAT CAN I EXPECT AFTER BOTOX INJECTIONS?
Mild bruising is possible at injection points. You may apply makeup to cover any discoloration, as needed. You may also gently apply a cold compress or ice pack to the injection site. Be sure to not apply any pressure to the area to avoid any adverse effects. Exercise, sweating, and exposure to significant heat should be avoided for 24 hours, post-procedure. 
HOW LONG DO BOTOX COSMETIC RESULTS LAST?
The long-lasting, natural-looking Botox results typically last 3-6 months. However, you can safely repeat Botox Cosmetic treatment every three months to maintain the smoother look you desire.
WHEN WILL I SEE MY BOTOX RESULTS?
Results can be seen 3-5 days after your procedure. Your treated facial muscles will become relaxed and wrinkles will keep at bay! You can enjoy a more youthful appearance in no time!
Additional Resources
Allergan. (2019). How Botox Cosmetic works. Retrieved from https://www.botoxcosmetic.com/what-is-botox-cosmetic/how-botox-cosmetic-works
Flynn, T. C. (2007). Botox in men. Dermatologic Therapy, 20, 407-413. https://doi.org/10.1111/j.1529-8019.2007.00156.x
American Society of Plastic Surgeons. (2020). Botulinum Toxin. Retrieved from https://www.plasticsurgery.org/cosmetic-procedures/botulinum-toxin