Xeomin
Consultations offered at our two convenient locations in Phoenix and Scottdale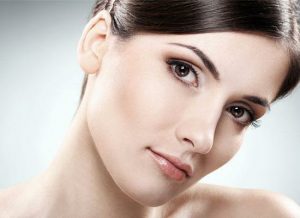 As we age, our faces begin to show the effects of gravity, sun exposure and years of facial movement. After years of muscle movement, the underlying tissues that keep our skin looking youthful and plump begin to break down, often leaving smile lines, laugh lines, crow's feet or other facial creases.
Neurotoxin products whose active ingredient is Botulinum toxin Type A, are still considered the best non-invasive method for wrinkle reduction. As a botulinum toxin type A, Xeomin reduces forehead wrinkles, frown lines, and crow's feet. Once injected under the skin, Xeomin causes facial muscles to relax, allowing the skin to flatten and fine lines and wrinkles to soften. Up until the recent introduction of Xeomin (from Merz Aesthetics), the market was limited to Dysport (from Medicis) and Botox Cosmetic (from Allergan).
What Makes Xeomin Different?
The process of producing Xeomin (pronounced Zee-Oh-Min) is unique from its competition as Xeomin contains none of the accessory proteins found in both Botox and Dysport. This means patients are less likely to develop antibodies to the product that would reduce effectiveness or prevent it from doing its job.
The prices listed below are per area, not by the "unit". This is a benefit for patients because it ensures patients will get the amount of Xeomin necessary (varies per individual) to achieve the desired results without having to pay for extra "units".
Contact us here or call Phoenix Skin Dermatology today to schedule a consultation to determine if Xeomin is the best option to improve your appearance.
Pricing Information
Service

Price

Forehead

$

300

Glabella (between brows)

$

250

Eyes (crows feet)

$

250