Volumize
Consultations offered at our two convenient locations in Phoenix and Scottdale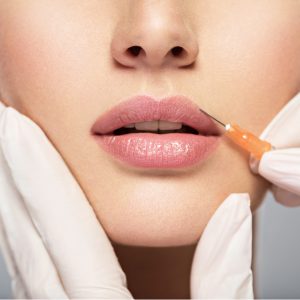 Having thin lips or losing lip volume as we age can be improved with dermal fillers. They can add volume, fill lines and create symmetry.
Hyaluronic acid based dermal fillers such as Juvederm Ultra and Juvederm Volbella provide the most natural results for filling lips or lip augmentation. Hyaluronic acid is found naturally in nearly all body tissues, so allergic reactions are rare. When Juvederm Ultra or Juvederm Volbella is injected in the lips, it corrects creases and immediately adds fullness, creating a smooth, plump lip.
Before and After Photos
Videos
Pricing Information
Service

Price

Juvéderm Ultra Syringe

$

500

Juvederm Volbella .5mL Syringe

$

400

Juvederm Volbella 1mL Syringe

$

600
FAQ
How long does the procedure take?
The procedure itself takes about 10-20 minutes. Total procedure takes about 30 minutes if a dental block (to numb lips) is administered. Please let us know if you have an allergy to lidocaine before your treatment.
What can I expect post-procedure?
Mild swelling and bruising is possible, but managed with cold compresses. Avoid exercise 24 hours post procedure.
How long do the results last?
Juvederm Ultra Plus and Juvederm Volbella typically lasts 9-12 months. Touch ups are recommended thereafter, otherwise your lips will return to their original shape once the initial filler has dissolved.
When will I see the results?
Results can be seen immediately.