Brow Lift
Consultations offered at our two convenient locations in Phoenix and Scottdale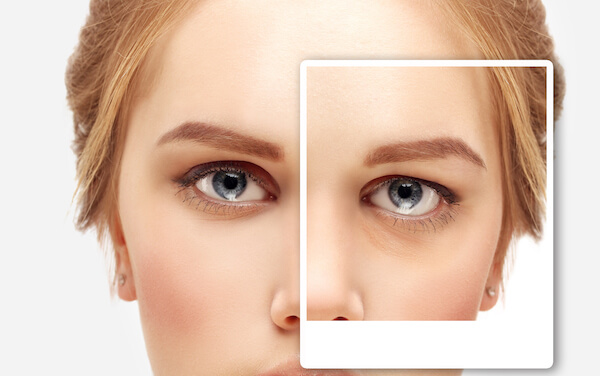 The lateral brow lift, also known as a forehead lift, elevates and reshapes the eyebrow region. In this procedure, an incision is made above each temple just behind the hairline, to lift the brows and forehead.
Your eyes will appear bigger and brighter after a brow lift. This procedure raises the loose or droopy skin under the eyebrows. It also addresses the skin on the sides of the face and cheekbone area to create a more youthful appearance.
To learn how a brow lift can help you look and feel your best, book a consultation with Dr. Lee Laris. Under Dr. Laris' expert guidance, Phoenix Skin is the ultimate destination for facial rejuvenation. We proudly serve the needs of central Arizona, including the communities of Scottsdale, Mesa, Tempe, and, of course, Phoenix. Contact us at your earliest convenience and explore your true potential.
About Facial Contouring
As the years pass, we all show the physical signs of aging. The human body produces less collagen and elastin in its advancing years. Collagen and elastin are dense structures beneath the skin that gives it support and smoothness. When these building blocks are depleted, skin becomes loose, and starts to hang from the underlying muscles and soft tissue.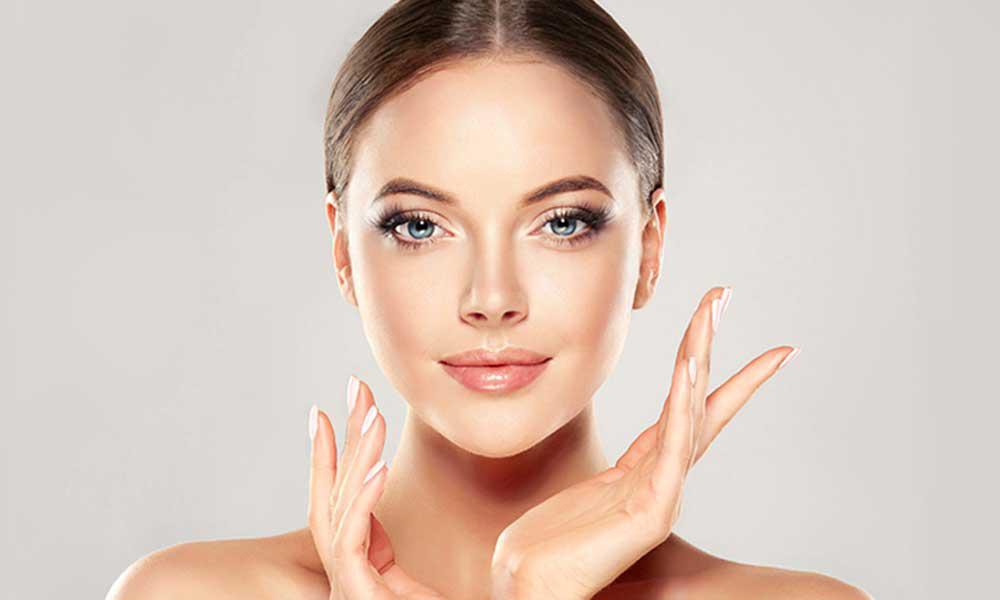 For some individuals, sagging brows can be remedied on a temporary basis with the help of strategic injections of Botox. But for patients with more pronounced cases, and those who want a more permanent solution, cosmetic surgery is a better option. Unlike injections, a brow lift actually removes the excess skin and fat deposits that have accumulated in the forehead.
Dr. Laris is an accomplished and experienced surgeon, and can contour your brow for a youthful, alert appearance without the tell-tale "surprised" or "overdone" look. All incisions are stealthily concealed behind the hairline for maximum discretion. This procedure is also known as a coronal lift because it only affects the "crown" area of the scalp.[1]
By skillfully raising the features of the upper face, Dr. Laris can take years off your appearance. To discuss your interest in facial rejuvenation, please dial (480) 473-9111 in Scottsdale or call (602) 222-9111 to connect with our Phoenix Office.
Before and After Photos
Benefits of a Brow Lift
Another candle on the birthday cake doesn't mean you've lost your zest for life. But, your facial features can start to droop long before you do. A lowered brow can convey weariness, anger or saddness. To make sure the world knows how you really feel, consider the benefits of a brow lift.
A brow lift won't only make you appear alert and attentive, it can actually improve your vision. Loose skin can obstruct your sight, making it easy to miss important details, or major events, like a car changing lanes.
In addition to the obvious physical benefits of a brow lift, patients experience a much-needed boost in confidence. A brow lift can improve your overall quality of life.
Forehead Lift Benefits
Shorter recovery than a full facelift
Targets persistent wrinkles gathered in the upper face
Turns back the clock
Boosts confidence
To enjoy the benefits of a brow lift for yourself, contact Phoenix Skin Medical, Surgical & Cosmetic Dermatology.
Eligible Candidates
There are many different reasons for patients to consider a brow lift. A brow lift will eliminate many unwanted effects of loose forehead and brow skin. For example, this procedure alleviates "hooding" of the eyes. Frown lines, or "the 11's" can become etched between the eyebrows as a result of loose forehead skin. But regardless of your personal motivation and goals, you can be sure that you'll be in good hands at Phoenix Skin. During your comprehensive consultation. Dr. Laris will listen to your needs and expectations, and after a thorough examination, recommend the best course of action for you.
Private Consultation in Phoenix, Arizona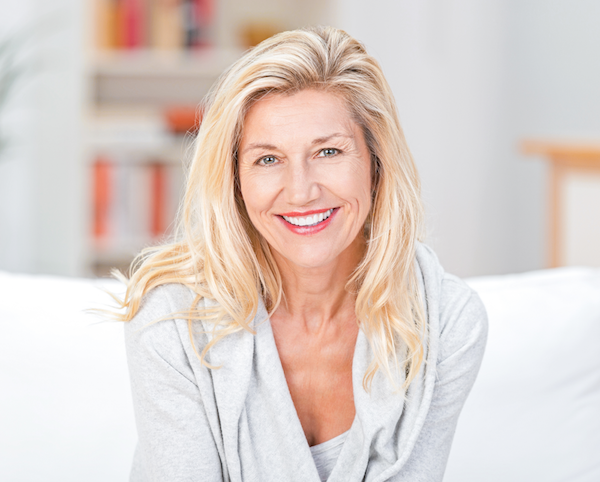 Whether you visit our Scottsdale or Phoenix locations, you can expect a welcoming environment and informative consultation. We are eager to learn about your history and future goals. During your private and confidential consultation, feel free to bring photos of your younger self. This can help show how your face has changed and which aesthetic techniques can best reclaim your youthful appeal. A physical examination will assess your level of skin laxity and determine the best strategy for you, which may include a brow lift.
Communication is the cornerstone of Phoenix Skin. In an effort to keep the lines of communication open and productive, we regularly update our blog. Feel free to read through our posts and bring any questions that may arise to your appointment.
Preparation and Procedure
During your in-depth consultation, the Phoenix Skin staff will provide you with detailed and personalized instructions to prepare you for your upcoming brow lift.
In general, you should quit smoking at least three weeks prior to any surgery. You may also be advised to stop taking certain medications and supplements like aspirin or ibuprofen. Optimizing your health and wellness before a procedure helps ensure amazing results and a fast recovery.
When you arrive on the day of your brow lift, the Phoenix Skin team will make you feel right at home and go over the specifics of the procedure with you one last time before you receive the appropriate anesthesia. The brow lift procedure itself takes a little over an hour.
Healthy Recovery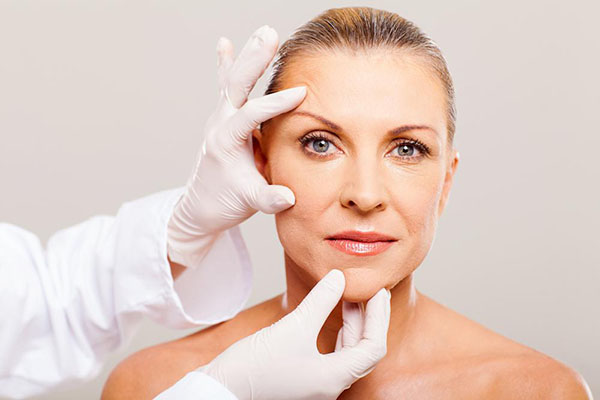 As with any surgery, you may experience mild to moderate discomfort. Dr. Laris can prescribe the proper medications to help manage your recuperation. You may also be advised to apply cold compresses to the forehead region following a brow lift to reduce swelling and ease pain. Phoenix Skin will stay in touch with you, and look forward to seeing your progress during your follow-up appointments.
Results
You'll see results immediately after your brow lift. As swelling and bruising lessen over the following days, your results will continue to improve. You'll enjoy a smooth firm forehead, and youthful, delineated contours of the upper eyelids and eyebrows.
Forehead lift results last around 5-10 years, but may last even longer depending on your lifestyle. Proper skincare and healthy living can delay the effects of continued aging, gravity, and the elements. Phoenix Skin has helped patients achieve and maintain results that they love. You can read our glowing reviews here.
Complementary and Alternative Procedures 
While planning for your brow lift, you may consider other procedures that will help you get the most out of your procedure, and the best overall results. For example, a brow lift is often performed at the same time as a blepharoplasty (eyelid lift).[2] This procedure targets excess skin and fat between the eyelid and the brow. The combination of these procedures ensures a consistent, taut appearance across the upper half of the face.
If you'd like to address the other areas of your face for rejuvenation, then you may want to consider the benefits of a Y-Lift. Dr. Laris adds volume to the cheeks by strategically placing dermal filler. Meanwhile, he can accentuate the jawline for a youthful contour. Together, these techniques give the face a pleasing, lifted Y shape without the need for extensive surgery.
For a preview of how a brow lift will smooth your upper face, try Botox Cosmetic. Botox temporarily relaxes the facial muscles responsible for lines and wrinkles. To learn more about any of the procedures mentioned above, please contact Phoenix Skin online.
Pricing
Service

Price

Brow Lift

$

2400
FAQ
How much does a brow lift cost in Phoenix?
The cost of a brow lift is $2,400. If you are comparison shopping at other clinics in the Phoenix area, be sure to ask about anesthesia, follow-up visits, and any other incidentals that may arise. Dr. Laris is proud to provide transparent pricing for all of his procedures. He also offers various financing options to help you manage medical costs. To discuss your budgetary questions and concerns, please call (602) 222-9111 for our Phoenix office or (480) 473-9111 to reach our Scottsdale team.
How long do brow lifts last?
The results of a brow lift typically lasts five to ten years. This surgical procedure corrects skin that has become loose on the forehead. While it can reverse this effect of aging, no surgical procedure will stop the aging process unfortunately.
What age should you get a brow lift?
Most patients choose to get a brow lift in their 40's, 50's and 60's. The aging process is different for everyone, but getting a brow lift allows patients to reverse existing skin laxity and lessens future signs of aging.
How long does it take to recover from a brow lift?
Your incisions will be healed in 10-14 days, at which point you should be able to resume your normal activities. In the following weeks, any swelling or bruising will subside, and you'll be able to enjoy your smooth, firm forehead.
References
Knize, D. M. (2009). Anatomic concepts for brow lift procedures. Plastic and Reconstructive Surgery. 124 (6) 2118-2126. DOI: 10.1097/PRS.0b013e3181bd0726
Rohrich, R. J., Coberly, D. M., Fagien, S., & Stuzin, J. M. (2004). Current concepts in aesthetic upper blepharoplasty. Plastic and Reconstructive Surgery. 113 (3) 32e-42e. DOI: 10.1097/01.PRS.0000105684.06281.32