Thermage
Consultations offered at our two convenient locations in Phoenix and Scottdale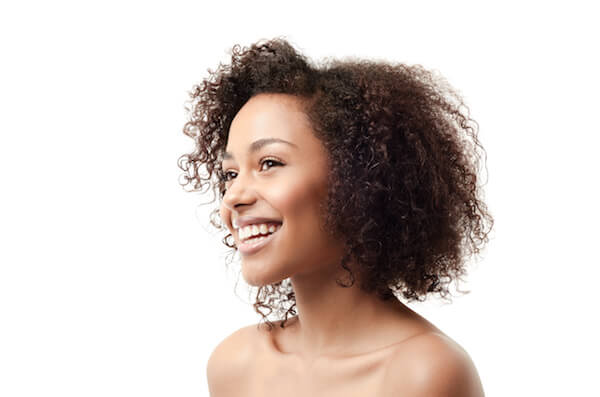 Thermage is a skin rejuvenation technology that firms and tightens skin. Thermage uses radiofrequency (RF) energy to safely heat the inner layers of the skin, where it tightens existing collagen, and stimulates the production of additional collagen for rejuvenated supple skin. (1)
Radiofrequency is a powerful tool for anti-aging and when it comes to youthful skin, collagen is key! Collagen is the supportive layer of connective tissue that acts as a scaffolding to hold our skin in place. As we age, our supply and production of collagen decrease, which is what leads to loose, wrinkled skin. But, Thermage can help. Thermage is non-surgical, non-invasive, and can be used nearly anywhere on the body or face. Unlike some laser treatments, it's safe to use on all skin types! Just one treatment leads to significant but subtle results that improve in the months following your Thermage session. Your results will look natural because they are natural.
If injections or surgery aren't for you, but you'd like to turn back the clock on your appearance, Thermage is an excellent option. At Phoenix Skin, we offer both the tried and true original Thermage system at our Scottsdale office and the new Thermage FLX at our location in Phoenix. To learn more about what Thermage can do for you, schedule an appointment for a consultation at either of our locations. To reach us in Phoenix, call 602-222-9111. For our Scottsdale office, call 480-473-9111. We can't wait to see you.
About Collagen and the Aging Process
Thermage smooths, tightens, and contours. Since its introduction nearly 2 decades ago, over 2,000,000 treatments have been performed. (2) It can reduce the appearance of cellulite and other signs of aging and works its wonders by targeting the network of collagen and elastin fibers that form connective tissue. This vital layer is what "connects" our skin to the muscle and fat beneath it. It's also what keeps the surface of our skin perky and robust.
But as we age, the structure of this network loosens and the body produces less of these important fibers. Hence the signs of aging: thin crepey skin, looseness, wrinkles, and cellulite. In fact, adults lose about 1% of their skin's collagen every year. (3) That might not seem like a lot, but by the time you're in your 60's, it means you've lost nearly half the amount of collagen that you had in your 20's.
RF to the Rescue
Radiofrequency energy has been used in the medical field since the 1920's, but Thermage was the first RF technology to be FDA-approved for cosmetic applications in 2002. Since then, studies that examine both patients' overall results and their skin on a cellular level continue to prove that radiofrequency energy is a safe and effective way to tighten tissue. (1)
How Does Thermage Work?
Thermage uses a small handheld device that is applied to the surface of the skin. It emits radiofrequency energy which is delivered as an electromagnetic current to the skin. This current is able to safely penetrate the deeper layers of skin. Depending on the kind of tissue this current encounters, the tissue will either conduct or resists this electrical current. When it resists, heat is generated. The Thermage system is able to carefully calibrate just the right amount of heat, and features a cooling system so that skin and muscles aren't damaged, but fatty and connective tissue get a beneficial blast of thermal energy.
Thermage uses heat to improve collagen in two ways:
The heat that penetrates deep into the skin and the connective tissue affects collagen fibers on a molecular level, causing them to shrink. As they contract, they move the connected skin with them. The result is an overall tighter appearance, and taut, springy skin quality.
In the meantime, in a layer of skin closer to the surface, this blast of energy tricks the skin into a wound-healing response, and it begins producing new collagen and other vital cells over the next few months. (3)
Benefits
Thermage is is an exciting and effective alternative to traditional cosmetic surgeries because there are no knives, no needles, and no long and painful recovery time. This system is nothing if not versatile: it can be used on the face and body. Thermage can address the areas around the eyes, the brow, neck, jawline, under the chin, forehead and lips. It can also be used on the abdomen, arms, back, legs, and buttocks.
Thermage offers many benefits, including:
Safe for all skin types
No anesthesia required
Patients can continue enjoying sun exposure after treatment, unlike laser
No recovery
Long-lasting, natural-looking results
Works with the body's own regenerative abilities
Improves firmness and volume
Results after just one treatment session
Candidates for Thermage
Thermage is ideal for candidates who want to be proactive about the signs of aging, and have mild and moderate symptoms. It's a subtle alternative to lift procedures like eyelid lifts, brow lifts, or even a mini facelift.
You may be an ideal candidate for Thermage if:
You'd like to avoid surgical procedures, anesthesia, recovery, and downtime, or embarrassing appearances while healing.
You haven't had satisfactory results from other non-invasive techniques.
Previous surgeries have still left you struggling with skin laxity.
You're a new mom that wants to get back to a pre-pregnancy body.
Thermage treatments aren't for those with pacemakers, insulin pumps, or any other implanted electronic devices. If you're pregnant, wait until you've had your baby and finished breastfeeding before scheduling your Thermage session.
Thermage FLX in Phoenix
Our Phoenix location is pleased to offer the latest in the Thermage line: Thermage FLX.
This version of the Thermage technology still boasts consistency and results but has some exciting improvements. If you loved your original Thermage results and want to maintain them, schedule an appointment at our Phoenix office to enjoy the Thermage FLX!
The Thermage FLX boasts:
Larger applicators that allow for more area to be treated in less time
Improved cooling system for increased comfort
Soothing vibrations from the handpiece
AccuRep Technology automatically calibrates the right pulse and intensity for your skin
ThermaFrax Consumer Brochure
Personal Consultation
During your personal consultation at Phoenix Skin, you'll have an informative meeting with one of our experienced staff members. Together, you'll discuss your aesthetic goals and available treatment options. After an examination of the area that you'd like to treat, we'll determine whether you are an ideal candidate for the Thermage system, or if another procedure would best suit your needs and desires. If Thermage is right for you, we'll answer any questions and let you know exactly what to expect before, during, and after your Thermage treatment.
Procedure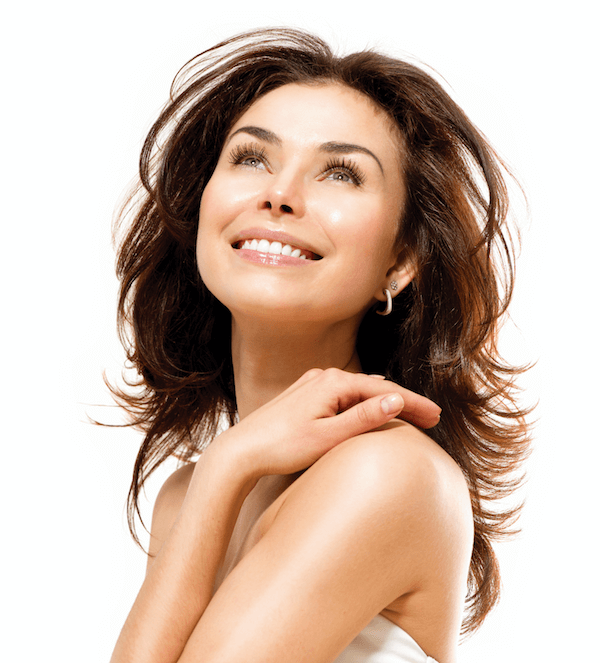 A Thermage procedure can take anywhere from 30-90 minutes, depending on the size of the area that's being treated. (4) You may opt to take some pain medication before your procedure begins to help with any discomfort from the heat. You'll need to remove any metal on your body, like jewelry or an underwire bra (remember, electrical currents!). Your Thermage technician will then apply a grounding pad to the appropriate area to control the current. Your treatment area will have a washable grid applied to guide an even, consistent application of RF energy. The area will also receive a coating of conductive, lubricating gel. Your technician will slide the Thermage handpiece device across this grid while stopping to apply pulses of energy in a regular pattern. Once they've finished, you're ready to be on your way. Most patients are able to return to their normal routine immediately after. Any soreness, redness, or swelling usually only lasts a day or two.
Results
The Thermage system can deliver tighter, firmer skin. If you're ready to stop the clock and recapture pert, youthful skin, Thermage is an excellent choice.
Most patients notice a gradual improvement in the texture of their skin over the months that follow their treatment. Final results last a year or more, with many patients opting to schedule touch-up procedures each year to maintain their results and further delay the signs of aging.
To learn more about Dr. Lee Laris and the other services that we offer at Phoenix Skin, follow our blog.
How Much Does Thermage Treatments Cost in Arizona?
Service

Price

Full Face

$

2660

Full Face and Neck

$

3690

Full Face and Eyes

$

3690

Full Face, Eyes, and Neck

$

4675

Half Face

$

1650

Eyes

$

1650

Eyes as Add On

$

1100

Lips

$

825

Upper Legs

$

4730

Abdomen

$

4730

Back of Legs/Buttocks

$

4950

Front of Thighs/Buttocks

$

4950

Arm/elbow

$

3300

Neck

$

1650

Decolette

$

1980

Eyes/Lateral Brow

$

2060

Prices for other areas of the body available upon consultation
A $50 non-refundable fee is required to schedule a consultation and can be applied towards treatment. Less than 24-hour notice for cancellation and/or no show will result in a forfeiture of the $50.
FAQ
What is Thermage?
Thermage is a skin rejuvenation treatment that uses radiofrequency technology to tighten, firm, and improve the texture of aging skin with mild laxity.
How does Thermage work?
A handheld applicator is placed over the treatment area and emits radiofrequency energy. This electromagnetic current is able to penetrate the layers of the skin, where it causes a thermal effect. As the connective tissue absorbs the heat, the collagen fibers contract, and the skin is given a tighter appearance with less noticeable wrinkles. The application of this energy also triggers the body's wound healing process, and it begins to produce additional collagen for gradual, long-term improvements.
References