Smoker's Lines
Consultations offered at our two convenient locations in Phoenix and Scottdale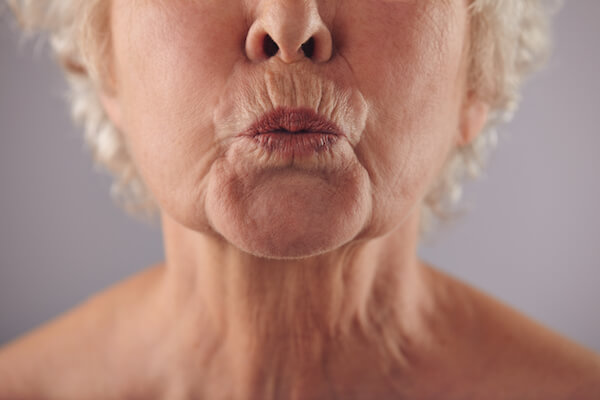 As we age, volume loss can cause vertical lines above the lips. Even if you have never smoked, vertical lines or "lipstick lines" can occur over time. These lines are most noticeable when women wear lipstick and it bleeds into the fine lines.
Hyaluronic acid based dermal fillers such as Juvederm Ultra and Juvederm Volbella provide the most natural results when injected into the vermillion border (upper lip line). When filler is placed here, it provides the support and volume needed in the upper lip area, thus preventing vertical wrinkles. Hyaluronic acid is found naturally in nearly all body tissues, so allergic reactions are rare.
Juvederm Volbella can be used to address more severe or deep vertical lines above the vermillion border. They are both hyaluronic acid based dermal fillers with unique small particle size, making it an ideal fit for naturally filling surface lines.
Treatments
As well as dermal fillers, we offer two other treatments, Ellacor and Plasma Pen, that can help to diminish the appearance of lines around the mouth. Both of these treatments are non-surgical, meaning recovery is fast and straightforward.
Ellacore
Ellacor is a minimally-invasive micro-coring procedure that removes tiny columns of skin from the treatment area. After coring, the area heals, realigning to smooth out lines and tighten skin. Ellacor is an effective alternative to fillers in the treatment of smokers' lines. What's more, a session can be completed in as little as 30 minutes.
Plasma Pen
The Plasma Pen utilizes plasma technology to stimulate collagen production, promoting natural skin rejuvenation and regeneration. It can effectively target various cosmetic concerns, including vertical lip lines. By gently and precisely targeting these lines, the Plasma Pen can diminish their visibility, restoring a more youthful and vibrant look.
Videos
Pricing Information
Service

Price

Juvederm Ultra Syringe

$

500

Juvederm Volbella .5mL Syringe

$

400

Juvederm Volbella 1mL Syringe

$

600
FAQ
How long does the procedure take?
The procedure itself takes about 20-30 minutes. Total procedure takes about 40 minutes if a dental block (to numb lips) is administered. Please let us know if you have an allergy to lidocaine before your treatment.
What can I expect post-procedure?
Mild swelling and bruising is possible, but managed with cold compresses. Avoid exercise 24 hours post procedure.
How long do the results last?
Juvederm Ultra Plus and Juvederm Volbella typically lasts 9-12 months. Touch ups are recommended thereafter, otherwise your lips will return to their original shape once the initial filler has dissolved.
When will I see the results?
Results can be seen immediately.