Melasma
Consultations offered at our two convenient locations in Phoenix and Scottdale
Melasma is a skin condition characterized by brown and gray-brown patches of discoloration. It has three main treatment routes; topicals, chemical peels, and laser therapy. Unfortunately, this common skin hyperpigmentation problem affects mostly female patients. In fact, it is sometimes known as chloasma or "the mask of pregnancy" because of its prevalence in pregnant women. Luckily for those with melasma, there are many dermatological options to reduce its appearance. Besides traditional creams and skin resurfacing peels,  there are effective new treatments such as intense pulsed light (IPL) laser therapy.
Before and After Photos
At Phoenix Skin, we offer a comprehensive range of melasma treatment options. And, with offices in Phoenix and Scottsdale, patients can choose the most convenient location to undergo their procedure. For a personal consultation with a skin specialist, call Phoenix at 602-222-9111 or Scottsdale at 480-473-9111. Alternatively, fill out our convenient online form for more information.
About Melasma
Melasma is caused by an overabundance of melanin in certain areas, usually the face. This can cause pigmented areas that vary from brown to gray, and have well-defined borders. In fact, some forms of melasma appear as though the skin is saturated with freckles. Although it is more common in darker complexions, melasma can affect any skin type. It is a benign condition, and studies even suggest that those who have melasma have a lower risk of developing certain skin cancers,(2) so treatments are aesthetic in nature. Many people experience patches of darker skin in the following areas:
Bridge of the Nose
Forehead
Cheeks
Upper Lip
Chin
Neck
Shoulders
Types of Melasma
According to depth, there are three main classifications of melasma on the face.
Epidermal Melasma – The epidermis is the most superficial layer of the skin. Epidermal melasma refers to when the condition is present in these layers. Because of its shallow location, epidermal melasma is usually the easiest and quickest to treat.
Dermal Melasma – The dermis is the innermost layer of the skin. Dermal melasma refers to hyperpigmentation in this deeper layer. Skin penetrating treatments such as laser therapy may be more effective in treating this type of melasma.
Mixed Melasma – As the name suggests, mixed melasma is diagnosed where both epidermal and dermal melasma are present. Excessive pigmentation occurs in both the superficial and deeper skin layers.
Melasma Area & Severity Index
Providers can use the Melasma Area and Severity Index (MASI) to assess the severity of melasma. It is measured in three ways based on area, darkness, and homogeneity. Scores of zero indicate no evidence of the condition.
Area – Scale of 0-6 (1 = <10% surface area involvement, 6 = 90-100% involvement)
Darkness – Scale of 0-4 (1 = barely visible hyperpigmentation, 4 = severe hyperpigmentation)
Homogeneity – Scale of 0-4 (1 = specks of hyperpigmentation, 4 = uniform skin involvement without any clear areas.
Topicals for Melasma
The first choice in melasma treatment is usually a topical cream. The most common therapeutic ingredients in these creams inhibit the production of melanin (melanogenesis) and melanocyte proliferation. Melanocytes are the cells responsible for melanin production.
Phoenix Skin Spa Firm and Fade Cream
Firm and Fade by Phoenix Skin is a bleaching cream specifically designed for sun damage and pigmentation issues. Our effective topical melasma treatment contains the following beneficial ingredients:
Retinoic Acid – Topical tretinoin, also known as retinoic acid is a clinically proven way to treat melasma.(4) As a retinoid, it simultaneously reduces UVB-induced pigmentation and increases epidermal turnover – the time it takes for the most superficial layer of skin to replace itself.(5)
Hydroquinone – Hydroquinone (HQ), also known as dihydroxybenzene is a topical skin bleaching agent. It affects not the formation, melanization, and degradation of melanosomes (structures that produce and store melanin), but it also affects the membranous structures of melanocytes and eventually causes the cell death of melanocytes.(5)
Kojic Acid – Kojic acid is a potent antioxidant chemical produced from natural fungi. Its skin-brightening qualities are a result of its ability to inhibit the formation of tyrosine. Tyrosine is an amino acid needed to produce melanin. Additionally, it provides antibacterial support to the skin while fading dark spots and reducing the appearance of scarring.
Hydrocortisone – Hydrocortisone is a topical treatment that targets skin discoloration. It's also used in the treatment of swelling and itching (such as insect bites). As a corticosteroid, its main purpose is to calm the body's inflammatory immune response.
Peels for Melasma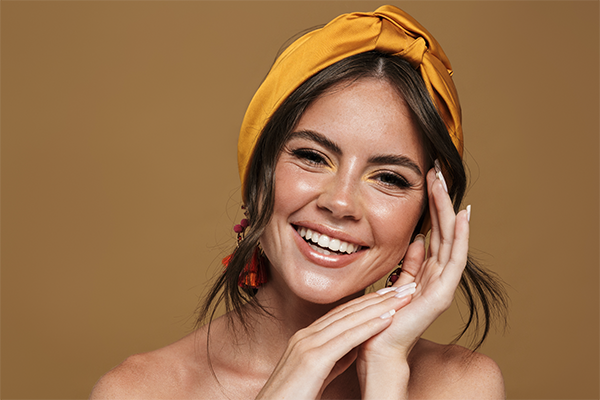 Chemical Peels resurface and smooth the skin. They are also an effective treatment for melasma. The VI Peel by Vitality Institute is a medium-depth chemical peel that penetrates the epidermis and addresses hyperpigmentation, age spots, fine lines and wrinkles, and acne scarring.
Benefits of the VI Peel
Brightens skin and reduces hyperpigmentation
Removes dead skin cells that dull your complexion
Improves skin texture for a healthier-looking complexion
Initiates collagen and elastin production for skin structure and support
Unclogs pores to reduce blemishes recurrence
The VI Peel contains numerous beneficial ingredients for skin health and effective melasma treatment including:
Trichloroacetic Acid (TCA) – Removes dead skin cells and stimulates new cell generation.
Salicylic Acid – Helps to remove the outermost layer of the skin, reduces swelling and redness.
Phenol – Hydrocarbon and a powerful antiseptic used in deeper chemical peels.
Vitamin C – Stimulates collagen synthesis, powerful antioxidant against UV-induced photodamage.
Tretinoin – As with the Firm and Fade cream, the VI Peel contains retinoic acid for skin regeneration and reduces UV-induced hyperpigmentation issues.
Laser Treatments for Melasma
As well as topical and chemical resurfacing procedures, people with melasma may consider laser treatment for their condition. Although they are not effective for everyone, laser and light treatments such as IPL and Clear + Brilliant can resurface the skin and improve the appearance of melasma in some patients.
IPL Photorejuvenation
Using non-invasive, non-ablative light energy, IPL Photorejuvenation treatment addresses broken capillaries, freckles, dark spots, and birthmarks. The handpiece emits targeted pulses to heat the surface of the skin and induces new collagen production.
Clear + Brilliant
Clear + Brilliant Touch is another light-based treatment suitable for patients with melasma. It gently rejuvenates skin to help improve sun damage, texture, tone, visible pores, and early signs of aging. High-frequency wavelengths of laser energy penetrate the skin and increase skin permeability, to brighten and reinvigorate the appearance of your skin.
Candidates
Each treatment type has different ingredients and procedural attributes, but generally, patients are in good general health, not currently pregnant, and with no disease or allergy that could affect the success of their procedure. You will receive more detailed information about each treatment at your personal consultation.
Personal Consultation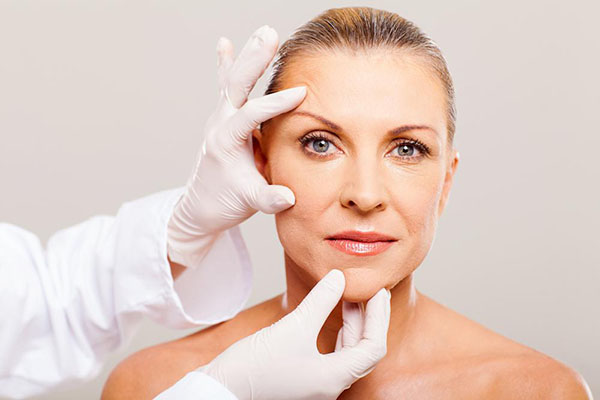 At your personal consultation, you will speak to one of our skin experts. We will take some brief health and medical history information from you and examine the areas that you wish to treat. We will note your skin type and the extent of your melasma, then recommend a treatment or combination of treatments we discern to be the most effective for your individual circumstances.
Ready to see which treatment is the best choice for your melasma? Book a personal consultation with Phoenix Skin today to find out. Call our Phoenix office at 602-222-911 or our Scottsdale location at 480-473-9111 to speak to our helpful staff. Prospective patients can also use the contact form on our website to inquire about an appointment.
Cost of Melasma Treatment in Phoenix
Topical treatments, chemical peels, and laser therapy for melasma will vary in price according to which treatment option you choose. Please feel free to discuss pricing and any other questions or queries you may have during your individual consultation.
For the latest medical, surgical, and cosmetic dermatology techniques, stay informed with the Phoenix Skin blog.
FAQ
Can people with fairer skin get melasma?
Although patients with fair skin can get melasma, it is most common in patients with Fitzpatrick Skin Types III through VI (medium white, olive, brown, very dark brown to black). Additionally, those at the highest risk are pregnant women and residents of locations with intense ultraviolet (UV) exposure.(3)
Is my melasma superficial or deep?
Your melasma depth can only be assessed at an in-person consultation with a skin specialist. Some patients have epidermal melasma, which is more superficial, while others have deeper dermal melasma. In some cases, both may be present which is known as mixed melasma.
Is having melasma connected with skin cancer?
Although melasma may resemble skin lesions from skin cancer, no clinical link has been discovered linking melasma and skin cancer. In fact, some studies suggest that those with melasma have a decreased risk of melanoma.(2)
What's the best treatment for melasma?
The best way to find out which treatment type is right for your melasma is to see a dermatologist. Topical treatments, chemical peels, and laser treatments are common treatment modalities for hyperpigmentation, which may be beneficial for people with melasma.
References