Laser Hair Reduction
Consultations offered at our two convenient locations in Phoenix and Scottdale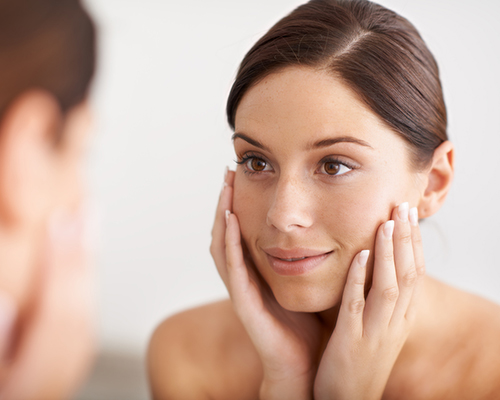 Laser hair reduction is a highly effective procedure that reduces unwanted hair growth. Many of us have been there. Hair growing out of unwanted areas has created some embarrassing situations. You've tried waxing or shaving but those are only temporary solutions to the problem. A laser hair reduction treatment offers a way to curb hair growth. Say goodbye to nicking yourself and those yucky, sticky waxing substances. Instead say hello to hairless, smooth skin. At Phoenix Skin Medical Surgical & Dermatology we want you to look your very best. Dr. Lee Laris and his friendly staff are here to treat your unwanted hair so you can be proud of showing off your body. We proudly serve Phoenix metro with two convenient offices in Central Phoenix and Scottsdale. Come visit us for a one-on-one consultation. Or you can give us a call at (602) 222-9111.
What is Laser Hair reduction?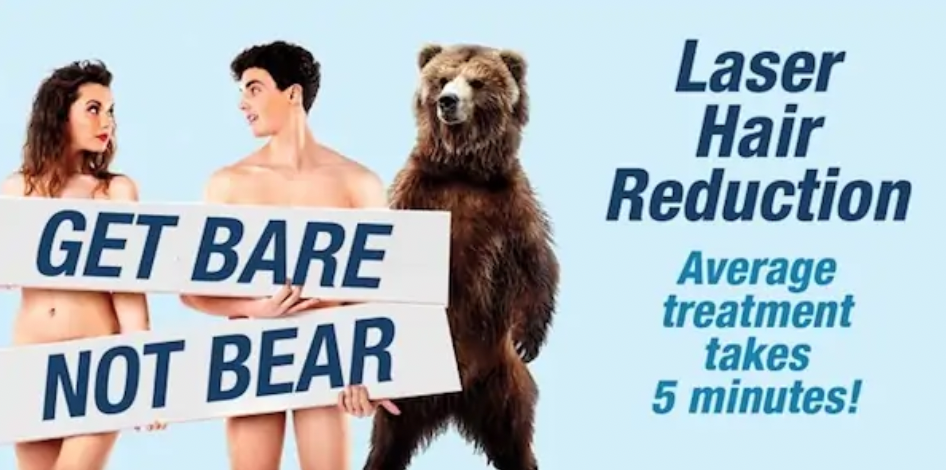 Laser hair reduction corrects a problem that many of us face—getting rid of unwanted hair growth. Both men and women can have hair follicles zapped away in an instant. This brilliant, non-invasive treatment uses the power of gentle beams of light to eliminate hair. Your hair's melanin absorbs the beam's light, which turns into heat. [1] The heat produced reconstructs the follicle so that it won't grow hair. Each laser pulse takes only a fraction of a second to treat many hairs at the same time. The laser treatment meticulously targets dark, coarse hair while leaving the surrounding skin unscathed. Laser hair reduction can be treated anywhere on the face or body. Patients have come to this treatment in droves in revealing optimized, baby-smooth skin. Learn more about the procedure in depth with one of our licensed aestheticians. Schedule a consultation at our offices in the Phoenix metro area.
Benefits
Laser hair reduction patients have reaped countless rewards from this treatment. Those looking to say goodbye to tedious and sometimes painful DIY methods can say no more. You can usher in a relaxing, efficient, and effective way of removing hair in unwanted areas. You will come to love laser hair reduction for its: [2]
Comfortable, effective treatment
Reduction of hair follicles
Ability to leave your skin feeling silky smooth
No more razor burn or ingrown hairs
Long-lasting results
Ability to leave no scars or painful side effects
Quick treatment sessions
Ideal Candidates
Laser hair reduction does wonders for patients looking for reduction of unwanted hair in areas they prefer not to. In order for it to work properly, the treatment does well on prospective patients with fair hair and light skin. This is because the laser focuses its light on the pigment within the hair and does not have pigment within the skin. [3] Patients with darker skin, however, have specific lasers that can be used successfully. Blonde or white hair patients may not fare well as candidates because of the lack of pigment necessary for treatment. Patients are advised to not have any skin rashes, infections, or open wounds.
To get a clearer picture of whether or not you may be eligible, pencil in a one-on-one consultation with our medical staff at Phoenix Skin Medical Surgical Group. We'll be glad to discuss the specifics in laser hair reduction so you can achieve a look you can be proud of.
Preparation
Given the nature of laser hair reduction treatment, preparing for the procedure is minimal. Below is a small list of items you can check off to ensure a smooth treatment during our care.
New patients are advised to fill out a few forms beforehand
Protect skin from being in the sun for prolonged periods
Please refrain from other hair reduction treatments such as waxing, tweezing, or depilatory creams before treatment
Keep your skin clean the day of your treatment by not wearing makeup, foundation, or lotions
Procedure
After we finalize a few details, you will be whisked away to our treatment rooms where you will lay down comfortably. Our aesthetician will use a handheld laser device to treat your areas of unwanted hair. The Cynosure Vectus Laser has a special cooling device on the tip of the instrument to protect your skin and optimize your comfort level.[4] Once the lasers are activated, the laser beam passes through the skin to the hair follicles. The intensive beam will alter the hair follicle so it will reduce the likelihood of hair growth in that area. Patients report little pain throughout the process. You should feel a warm pinprick sensation but the cooling device will quickly alleviate these feelings.
Smaller treatment areas such as the upper lips may take a few short minutes. Larger ones like the back, legs, and chest may take an hour to complete.
Since the laser affects hair in the anagen or "growth" phase, and not all hairs are in this phase at the same time, it will take multiple sessions at 4-6-week intervals to see results. A gradual reduction of hair will be seen with each treatment. 10 treatment sessions are included in the laser hair reduction packages.
Recovery & Results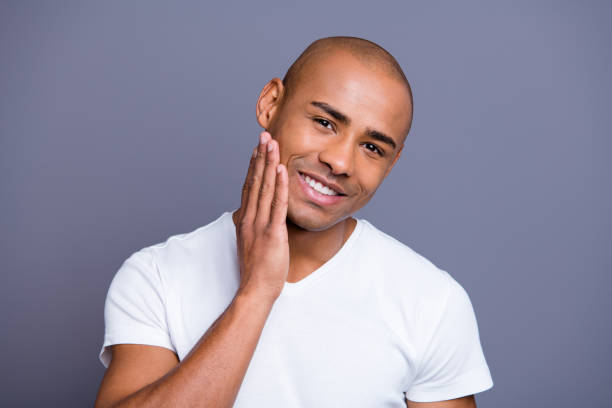 Some patients may experience redness and swelling around the hair follicle of the treated area anywhere from 20 minutes to 24 hours after a treatment, which is a normal part of the treatment process. After your treatment and in-between additional treatments, avoid prolonged periods of direct sunlight and do not use a tanning bed for six weeks. Use a broad-spectrum SPF30 sunscreen daily.
Your hair won't fall out immediately but will shed over time. Multiple treatments are usually needed because the hair growth cycle is ever-changing. They occur in a cycle and laser treatment works best with hair follicles in the new-growth stage.
Results may vary. However, most people experience hair reduction lasting several months. Some say they've had their results for years. Treatment can't guarantee your hair won't grow back, it will however ensure that it grows much finer and less coarse.
Cost of Laser Hair Reduction in Phoenix
The final cost of your laser hair reduction treatment depends on a few factors that are unique to you. Things to consider are the size of the treatment area and the amount of hair reduced. All these concerns will be discussed with you during your consultation. Phoenix Skin is pleased to offer patients an affordable and easy payment option. Our office can show you the easy process of how to sign up for CareCredit. We encourage you to check out our periodical specials to take advantage of huge savings.
Service

Single Session/Package of 10

Upper Lip

$

35/$245

Chin

$

35/$245

Areolas

$

35/$245

Ears

$

40/$330

Hands

$

40/$330

Feet

$

40/$330

Sideburns

$

40/$330

Cheeks

$

55/$495

Neck (Front)

$

55/$495

Neck (Back)

$

55/$495

Belly Trail

$

55/$495

Breasts

$

70/$550

Underarms

$

70/$550

Bikini

$

70/$550

Beard

$

80/$740

Face (Full)

$

100/$880

Shoulders

$

110/$990

Chest

$

110/$990

Abdomen

$

110/$990

Arms (Half)

$

165/$1320

Brazilian

$

165/$1320

Legs (Half)

$

190/$1650

Arms (Full)

$

220/$1870

Back (Full)

$

220/$1870

Legs (Full)

$

330/$2750
A $50 non-refundable fee is required to schedule a consultation and can be applied towards treatment. Less than 24-hour notice for cancellation and/or no show will result in a forfeiture of the $50.
FAQ
Is this treatment worth it?
The answer is a resounding yes! We get it. Other treatments such as waxing and shaving might appear to be less expensive with quick results, but they are not reducing hair growth. Therefore, you will continue to do those types of treatments indefinitely. So why stick to them? They are both tedious and provide temporary results. Laser hair reduction targets the hair follicles at its core to alter its markup so that it can reduce hair growth for a long period.  
Is there downtime?
No. Laser hair reduction usually does not require any real downtime. Immediately after your appointment, your treated skin may be red and swollen. Despite this, you can return to your normal daily routine.
References