PRP (Platelet Rich Plasma)
Consultations offered at our two convenient locations in Phoenix and Scottdale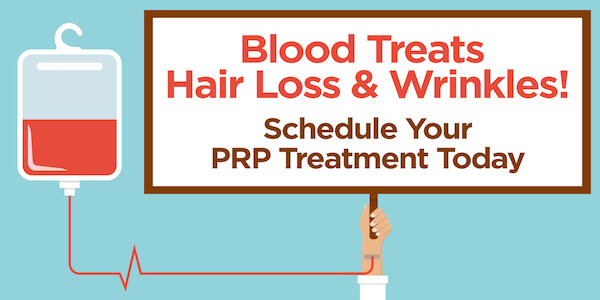 Platelet Rich Plasma (PRP) has been used for years to accelerate the healing process of orthopedic procedures. The treatment received significant media coverage when used on famous athletes (Tiger, Kobe, A-Rod and Rafael Nadal) to speed up their recovery from an injury. Recently, doctors have discovered the benefits of using PRP to compliment numerous cosmetic procedures.
The platelet-rich plasma (PRP) treatment uses a specific protein rich portion of your own blood that collectively serve as a catalyst to start cellular growth of collagen, elastin and fibroblast. The process involves drawing a vial of blood, spinning it in a centrifuge (to separate platelet-rich plasma from the red blood cells), and extracting the platelet-rich plasma.
Procedures Using PRP
For maximum results, PRP can be added to the following procedures offered at Phoenix Skin Dermatology:
Laser Procedures
Using PRP post laser treatment speeds recovery, promotes increased growth of new elastin and collagen and intensifies the release of healing factors in the tissues. Laser treatments include: CO2 laser skin resurfacing (Active FX, Deep FX or Total FX) and Picosure Focus.
Fat Transfer
One of the most critical aspects of fat transfer is the ability of the fat cells to survive via acquiring blood supply. Adding PRP to the extracted fat cells provides the necessary growth proteins to promote a higher percentage of cell survival, thus causing longer lasting results and new collagen growth. Areas of treatment: nasolabial folds, temples, cheeks, tear troughs, lips, jaw, chin, and fine lines. Final results can last for years.
Facial Rejuvenation
Hyaluronic acid fillers such as Perlane, Voluma, Restylane, Belotero, and Juvederm provide an instant enhancement to wrinkles, lines and areas that need volume and last 8-24 months depending on the filler.* PRP enhancement injections will help the skin texture and final result in pre-injected areas.* Areas of the face that benefit from this treatment are nasolabial folds, cheeks, tear troughs, lips, jaw, chin and fine lines. This process has been advertised as the Vampire Facelift®.
Scar Revision
PRP injections directly into the scar or Microneedling with PRP are effective treatments for scar revision. Microneedling is the process of creating tiny micro-injuries to the skin with microneedles (also known as collagen induction therapy (CIT), MicroPen, dermarolling or dermapen). Platelet rich plasma is then placed on the tiny holes to be absorbed into the skin.
When PRP is injected or applied to the skin post Microneedling, it acts as a trigger to revive the healing process via new cellular generation of fibroblasts, collagen and elastin. The renewed healing can result in more orderly collagen remodeling, better skin tone, and more natural looking tissue. Results will be gradual (up to 6 months) as new collagen is being produced. Depending on the severity of the scar, multiple treatments may be necessary. Any area of the body with a scar can be treated with PRP (burns, wounds, injuries and acne). It can also significantly improve the appearance of stretch marks, which some consider a scar.
Microneedling, collagen induction therapy (CIT), dermapen or dermarolling were featured in celebrity news recently using the treatment name Vampire Facial. For more information on Microneedling Click Here.
Contact Us Today
Platelet rich plasma treatment can be an excellent addition to your cosmetic or aesthetic procedures at Phoenix Skin Dermatology. Contact us here or call us today and schedule your complimentary consultation. Prices available upon consultation.