Juvederm Volbella
Consultations offered at our two convenient locations in Phoenix and Scottdale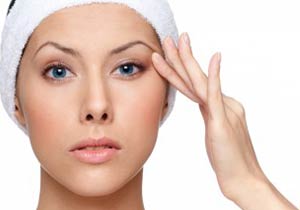 Juvederm Volbella Dermal Filler is a filler made specifically to restore fullness and add shape to the lips. Volbella filler is designed to be soft and smooth, ensuring the most natural looking results for patients, proving to be a great option for non-surgical lip augmentation. Volbella can also address dark hollows under eyes due to volume loss. It is the thinnest, most spreadable dermal filler, ideal for this delicate area.
Volbella is an hyaluronic acid-based gel with the added benefit of lidocaine, to provide greater comfort during the treatment. Similar to Juvederm Voluma (that adds volume to the face), Juvederm Volbella lip filler has Vycross technology which creates better lifting and support for more natural and longer lasting results. Additionally, the Vycross technology results in less water absorption, and therefore less swelling than other lip fillers.
Before and After Photos
Benefits
Previous lip fillers would only last 6-8 months whereas now with Volbella, patients are enjoying results for up to 12 months.*
Volbella, being specifically designed for the lips, can improve these concerns:
Enhance or restore fullness to the lips.
Smooth fine lines around the lips that occur due to age or smoking.
Define the contour of the lip by accentuating the border/outline of the lips.
Assist with asymmetrical lips by adding volume to one (upper or lower) in order to achieve balance.
Enhance the definition of the "M" in the middle of the upper lip for some patients (also known as the cupid's bow).
The injection is administered by Dr. Laris using an ultra -fine needle. Some swelling may occur and possible bruising at the injection site that can be covered with make-up.
Ready for fuller, more defined lips or to fill those dark under-eye hollows? Contact us today to schedule your Volbella treatment, find out more about Juvederm Volbella cost, and to learn about lip fillers in Phoenix at (602) 222-9111!
Pricing Information
Service

Price

Volbella Syringe .5mL

$

400

Volbella Syringe 1mL

$

600
FAQ
How long does the procedure take? 
The procedure itself takes about 20-30 minutes. Total procedure takes about 40 minutes if a dental block (to numb lips) is administered. Please let us know if you have an allergy to lidocaine before your treatment.
What can I expect post-procedure?
Mild swelling and bruising is possible, but managed with cold compresses. Avoid exercise 24 hours post procedure.
How long do the results last?
Juvederm Volbella typically lasts 9-12 months. Touch ups are recommended thereafter, otherwise your lips will return to their original shape once the initial filler has dissolved.
When will I see the results?
Results can be seen immediately.