Ultherapy for Neck
Consultations offered at our two convenient locations in Phoenix and Scottdale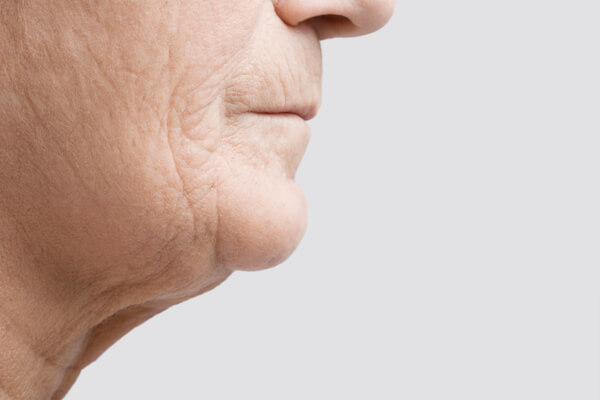 Now there is an FDA approved ultrasound treatment to counteract the effects of time and gravity on your skin – Ultherapy by Ulthera!
Ultherapy is a non-surgical, non-invasive procedure for the face and neck that uses ultrasound and the body's own natural healing process to lift, tone, and tighten lax skin. Our faces can tell many stories, and while wrinkles might say wisdom and experience, droopiness can say tired.
How does Ultherapy work?
A smooth applicator is placed upon the skin that delivers tiny deposits of micro-focused ultrasound energy at just the right depth below the skin to stimulate new collagen growth. Collagen is a natural protein that gives skin its youthfulness by keeping it firm, toned, and elastic. As we age, collagen loses its ability to stand up to the effects of gravity that pull the skin downward. With Ultherapy, there is no downtime, no foreign substances, no radical change; just a healthy revving-up on the inside for a natural, noticeable effect on the outside.* You can continue your daily routine and activities after a single in-office treatment.*
What to Expect
The Ultherapy treatment is not considered a replacement for surgical procedures, but it has proven to be an inviting alternative for those who are not yet ready for surgery.
Unlike invasive surgical procedures, you will be able to return to normal daily activities immediately.* Mild swelling, tenderness, tingling, numbness, and bruising may occur. Some of the immediate benefits include a slight lifting and toning, along with a tighter, firmer feeling in the skin. Results will unfold gradually over the course of 3-6 months as the natural process of creating new, more elastic, collagen builds over time – much like the effect that exercise has on building muscle (but without the multiple workouts!).*
Ultherapy Price
Call us today to schedule a consultation to determine the best option to enhance your appearance. Each discounted Ultherapy treatment comes with a Micro-Glow Peel ($175 value) included in the Ultherapy price.
$665 – Eyes
$665 – Brows
$1150 – Upper Face (Brows & Eyes)
$1815 – Lower Face (cheeks, jawline, upper neck)
$1815 – Full Neck
$2905 – Full Face
$3390 – Lower Face and Neck
$4235 – Full Face and Neck
Ultherapy vs. Thermage vs. Laser Treatments
Ultherapy uses micro-focused ultrasound technology to identify and treat the deeper layers of skin without compromising superficial tissue. It is the only non-invasive procedure approved by the FDA for both tightening and lifting the muscles and skin of the neck, under the chin, and eyebrows. Results take some time as collagen is being generated. Ultherapy reviews report a higher satisfaction than any other technology in its category.
Thermage uses radio frequency technology to send energy through the skin to tighten the skin. Results are gradual, and it is often the preferred method to treat areas on the body like thighs, arms, buttocks, and abdomen. Read more about Thermage
Laser treatments affect the top layer of skin causing an improvement in facial lines and wrinkles, and an immediate contraction of collagen as the damaged top layer of skin is removed. It does eventually lead to new collagen growth and some quicker results as the damaged skin is replaced. Read more about laser skin resurfacing.
Utherapy Results
Reviews have been widespread throughout the media! Here are just a few examples:
| | |
| --- | --- |
| Print | Television |
| Departures | CBS Early Show |
| Vogue | Good Morning America |
| Wall Street Journal | Entertainment Tonight |
| Good Housekeeping | The View |
| Elle | Martha Stewart |
Reviews from Actual Patients
"After Ultherapy, my skin has gradually shifted back closer to where it used to be and I didn't have to go under the knife"
"There was no down-time and the results are very natural. Nobody knows I had anything done: they just know I look better"
"There's no more 'hooding' and it really opened up my eyes. I can now wear eye shadow."*
"Now I have the confidence to wear my hair pulled back."*
"There was some pain during the treatment, but it was worth the results I continue to see each day!"*
Ultherapy Before and After Photos
Patients report responses to the non-surgical ultrasound procedure to include skin tightening, toning, and lifting.
Full Face
* Individual Results May Vary
Videos
FAQ
How long does the procedure take?
The duration of the procedure varies depending on the area(s) being treated and if medication is administered. Actual treatment time can range from 20-90 min.
What can I expect post-procedure?
Most patients resume normal daily activity immediately following the procedure as there is no downtime. There are a few manageable and temporary side effects.* Redness can occur, but is usually minimal. Mild to moderate swelling is common for 2-3 days, and soreness/tenderness to the touch is expected for up to 2 weeks following the procedure.* Bruising is also possible. If medication is administered for the procedure, you may not drive until the following day, so someone else will need to drive you home from the office.
When will I see the results?
Natural tightening, lifting, and toning of the skin develops gradually over 3-6 months following the procedure.*
How long do the results last?
Results last 1-3 years for most patients. Maintenance is necessary for best and continued results.*