Restore Skin Care
Consultations offered at our two convenient locations in Phoenix and Scottdale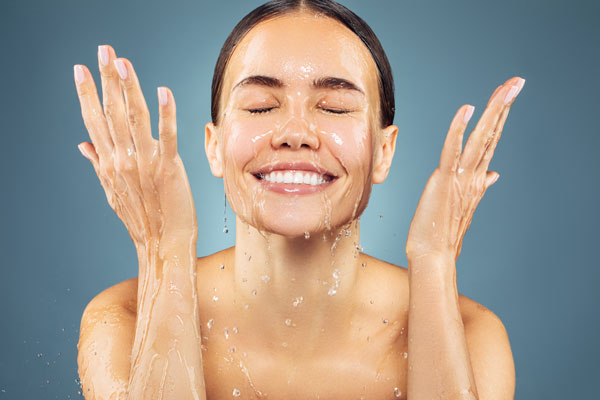 Wrinkles, loose skin and pigmentation? Turn back the hands of time with our Restore program.
Restore consists of a monthly rotation between PicoSure FOCUS Skin Revitalization and MicroNeedling with Platelet Rich Plasma treatments, coupled with a recommended prescription skin cream and medical grade product regimen. This powerful combination of treatments and products will promote collagen and elastin production, which are the essential building blocks to address and prevent aging. The treatments also address pigment
and age spots.
Platelet Rich Plasma (PRP) is a concentration of platelets in the blood that stimulates new collagen and elastin. Adding PRP to the Micro-Needling
treatment enhances the effects; the micro-channels created allow for absorption into the deeper layers of skin.
Rotating Treatment Plan
We begin with a consultation to learn more about your skin and skin care goals. From there, a customized product line will be selected with daily use and application instructions. You will then receive the Restore treatment, consisting of a PicoSure FOCUS or Micro-Needling with PRP
Treatment. Each month you will alternate between the two treatments.
1. PicoSure FOCUS
FDA cleared anti-aging Lens array works to eliminate fine lines, wrinkles
and brown spots (sun damage) using nanosecond technology. Treatment is
safe for all skin types.
2. Micro-Needling with PRP
A sterile tip containing tiny needles is applied to the skin and creates microinjuries, which initiate the skin's repair process to naturally produce collagen and elastin. Micro-channels created by the treatment allow for absorption of Platelet Rich Plasma (PRP), enhancing their effects in the deeper layers of skin.
Restore treatments should be completed every four weeks. Once results are achieved, we recommend continued bi-monthly treatments in order to maintain and prevent.
Customized Skin Care Kit
Phoenix Skin Spa professional products are a recommended skin care regimen that will maximize your results so you may reach your goals. Our
products are medical grade, meaning they have higher quality and more powerful ingredients than anything over the counter, which will lead to a better
outcome for you and your skin. Your customized skin care kit will be carefully selected for you and each product should last three to six months.
Pricing Information
Full Face Service

Price

Single Treatment

$

425

Package of 4

$

1445

Package of 8

$

2550
A $50 non-refundable fee is required to schedule a consultation and can be applied towards treatment. Less than 24-hour notice for cancellation and/or no show will result in a forfeiture of the $50.