ResurFX
Consultations offered at our two convenient locations in Phoenix and Scottdale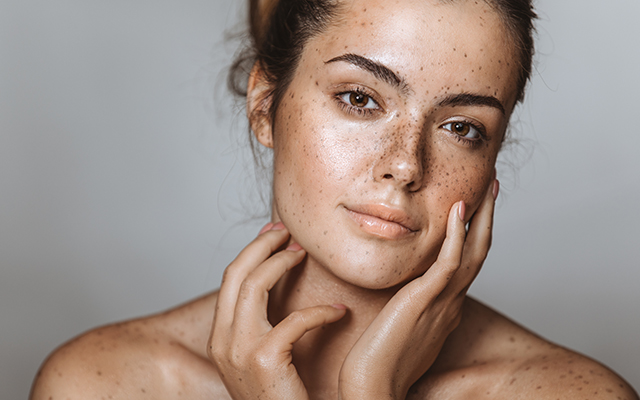 ResurFX is a new and revolutionary skin care treatment that can help improve your skin's appearance. ResurFX uses a unique combination of laser light and heat to stimulate the production of collagen, the protein that gives your skin its structure and elasticity. By increasing collagen production, ResurFX can help reduce wrinkles, fine lines, and other signs of aging on the face, neck, chest, and other body areas. [1] ResurFX can also help improve the overall tone and texture of your skin. The best part? The results are long-lasting and safe.
Patients in Phoenix, Scottsdale, and the surrounding areas, can experience this groundbreaking system for themselves. Phoenix Skin's knowledgeable staff of aestheticians, surgeons, and a dedicated team of nurse practitioners are among the best in Arizona. So if you want to create a youthful glow, consider ResurFX! To learn more about this exciting new treatment, contact us today. ResurFX is only available in our Scottsdale Office, call (480) 473-9111 to schedule, or fill out this form, and we will be in touch shortly.
Follow our blog to learn more about our team and the services we provide.
Before and After Photos
How Does ResurFX Work?
ResurFX is a system to improve the appearance of the skin using nonablative fractional laser technology. When the ResurFX laser is applied to the skin, it creates thousands of microthermal zones (MTZs). MTZs are tiny columns of injured tissue, and because areas of healthy tissue surround them, it helps the treated area heal quickly. [2] The microthermal zones also stimulate collagen production, which can help improve your skin's appearance.
By increasing collagen production, ResurFX can help reduce wrinkles, fine lines, acne scars, stretchmarks, surgical scars and other signs of aging. In addition, ResurFX can also help to improve the overall tone and texture of your skin.
How Do Lasers Work?
A laser is light energy. Unlike other energy-based treatments like Intense Pulsed Light, lasers use a specific wavelength. The frequency of the wavelength dictates the strength of the laser energy, and the effect it has on the skin. Ablative lasers typically have shorter wavelengths, which means the strong energy is focused on the outermost layer of skin, and is used to remove the epidermis during skin resurfacing treatments. Fractional lasers, like ResurFX, use wavelengths that are staggered to reach a larger range of depths, and treat a wider variety of skin concerns. The ResurFX laser energy is safely absorbed by water in the skin, which creates a controlled thermal effect. [2]
ResurFX can be used to treat various concerns, such as:
Wrinkles
Fine lines
Acne scars
Stretch Marks / Surgical Scars
Hyperpigmentation
Uneven skin texture
More About Collagen
Collagen is a protein found in the skin. It helps to give the skin its structure. Unfortunately, collagen production decreases as we age. For example, the sun-protected skin of an 80-year-old will still have 75% lower level of collagen production than the skin of an 18 to 29-year-old adult. [3] This can lead to wrinkles, fine lines, sagging, and dehydrated skin. There are three types of collagen in our body, but types I and III are found in the skin and responsible for tissues' aged appearance.[3]
The Benefits of ResurFX
The main benefit of ResurFX is that it can improve the appearance of wrinkles, fine lines, and acne scars with little to no downtime depending on intensity of treatment. It can also be used to treat other conditions such and actinic keratosis. [4][5]
Fractional nonablative lasers are considered to be less intense than traditional ablative lasers, such as CO2 and erbium lasers. [1] This means that they generally have fewer side effects and require less downtime for recovery.
PhotoFractional™ Treatment
The Photofractional™ treatment uses both IPL PhotoRejuvenation and ResurFX™ technologies so that patients can address skin pigmentation and texture concerns during the same session.
How does Photofractional™ work?
IPL technology utilizes wavelengths of light that are attracted to the unwanted pigment and blood vessels in the skin. As a result, pigment damage progressively lightens, and broken blood vessels close down leaving your skin clearer and more even.
ResurFX uses a fractionated laser to create tiny thermal injuries on the surface of the skin. Your laser technician can control your treatment depth to address common concerns such as acne scarring, enlarged pores, and stretch marks. ResurFX helps stimulate the production of new collagen and elastin fibers in the deeper layers of your skin, which results in firmer, smoother, and tighter skin over time.
Candidates for Treatment
People who are good candidates for ResurFX include those who have the following:
Fine lines and wrinkles
Mild to moderate skin laxity
Sun damage
Hyperpigmentation
Acne scars
Surgical Scars or Stretch marks
ResurFX is not suitable for those who have deep wrinkles, significant skin laxity. People with active acne should also avoid this treatment. Patients who are taking these medications should avoid ResurFX:
Accutane
Retinoids
Anticoagulants
If you have questions about ResurFX, talk to a team member. We are standing by to take your call!
Personal Consultation
During your personal consultation for ResurFX treatment in Phoenix or Scottsdale, AZ, one of our team members will examine your skin to ensure you are a good candidate for this treatment. In addition, we will ask about your medical history and treatment goals. Be sure to tell us about any medications you are taking, as some of these can affect whether or not ResurFX is right for you. If you have questions about ResurFX, call (602) 222-9111 in Phoenix or (480) 473-9111 in Scottsdale, or fill out this form to schedule a consultation.
Preparation for Treatment
To best prepare for your ResurFX treatment, please follow these guidelines:
Arrive to your appointment with clean, makeup-free skin.
Avoid using lotions, oils, or perfumes in the treatment area before your appointment.
If you tan, please stop at least one week before treatment; this includes sun exposure, tanning beds, and self-tanner products. A base tan may not be visible but will still increase your risk for side effects. These side effects include but are not limited to: burns, blisters, and changes in skin color.
If you have had any other facial treatments within the last two weeks (i.e., laser hair removal, microdermabrasion, etc.), please let your provider know so they can adjust the settings on the ResurFX machine accordingly.
Please inform your provider of any medications you are taking, as some medicines can make your skin more sensitive to light-based treatments. These medications include but are not limited to certain antibiotics, oral contraceptives, and Accutane.
If you have a history of cold sores, please notify your provider before treatment, as there is a risk for reactivation with laser treatments. Your provider may prescribe an antiviral medication to help prevent this.
If you have any questions or concerns, please don't hesitate to ask! We want you to feel as comfortable as possible during your treatment.
The ResurFX Procedure
ResurFX is usually done in a series of treatments. The number of treatments will depend on your concerns and goals. Most people need 3-5 treatments, spaced 4 weeks apart.
Before your treatment, your consultation will allow you and your provider to discuss your concerns and goals and assess your skin type and condition.
During the treatment sessions, you will be given protective eyewear to protect your eyes from the laser light.
The treatment can take anywhere from 30-minutes to an hour, depending on the number of treatment areas.
A numbing cream may be used to increase patient comfort.
To treat your skin with ResurFX, your doctor will move the laser handpiece over the entire treatment area in a crisscross pattern. Your skin may feel warm as the laser energy is delivered. After the treatment, you will receive a cool compress to help soothe discomfort. Your skin may be pink or red after the treatment; this typically lasts for a few hours up to a few days.
Recovery from ResurFX
ResurFX is a minimally-invasive procedure with little to no downtime. You may have some redness and swelling immediately after the treatment, but this usually goes away within a few hours. As new collagen is produced, you can expect final results within 1-3 months.
At-Home Care
Use of sunscreen with SPF 30 or higher daily
Gentle, non-abrasive cleansers
Moisturizers suitable for your skin type
How Long Does It Take To See Results with ResurFX?
You may begin to see results after just one treatment. However, most people require 3-5 treatments to achieve optimal results. Your skin will continue to improve over the next few months. Your treatment course will be covered during your consultation.
Corresponding & Complementary Procedures
ResurFX can be performed as a standalone or in combination with other procedures such as laser skin resurfacing or injectable treatments. These are not done the same day and must be scheduled seperately.
Injectables
Chemical Peels
Facials
What is the Cost of ResurFX in Arizona?
Please schedule an appointment with us today! In Phoenix, call (602) 222-9111, and in Scottsdale, call (480) 473-9111, or fill out this form.
Pricing Information
Service

Single

Package of 3

ResurFX

Full Face

$

450

$1150

Face, Neck & Chest

$

750

$1900

Stretch Marks

TBD

TBD

Photofractional

Full Face

$

550

$1400

Face, Neck & Chest

$

1400

$1900

Stretch Marks

TBD

TBD

A $50 non-refundable fee is required to schedule a consultation and can be applied towards treatment. Less than 24-hour notice for cancellation and/or no show will result in a forfeiture of the $50. Schedule a consultation for pricing in other areas. Prices reflect full face treatment
FAQ
Does ResurFX Work on All Skin Types?
Yes, ResurFX can be used on all skin types. [1] However, it is important to note that people with darker skin tones are more likely to experience side effects such as hyperpigmentation. Talk with one of our knowledgeable providers to see if ResurFX is right for you.
Is There Downtime with ResurFX?
There is minimal downtime associated with ResurFX. You may experience some pinkness and warmth immediately after the treatment, but this will quickly resolve. Patients can quickly return to their regular schedule. For a more aggressive treatment, this could be 3-5 days. Please talk with your laser technician for more information. 
What Are The Side Effects of ResurFX?
The most common side effects of ResurFX are mild and include redness, swelling, blanching. More severe side effects include blistering, crusting, and flaking. These side effects are temporary and will resolve on their own. More severe side effects are rare but can include infection, hyperpigmentation, and scarring.
References