Plasma Pen Treatment
Consultations offered at our two convenient locations in Phoenix and Scottdale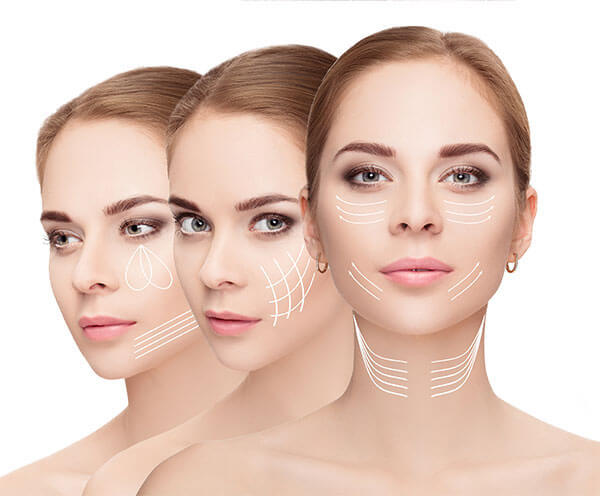 The Plasma Pen is a hand-held device that delivers energy to the skin, stimulating fibroblasts; the collagen producing cells that are essential to youthful looking skin.
During the procedure, a tiny plasma flash (also known as an electrical arc) is discharged from the tip of the plasma pen hand piece. The tip of the pen is held above the skin and the plasma arc connects the tip of the device to the surface of the skin. A series of tiny spots are strategically placed in the targeted area and the skin around the dot tightens and shrinks instantly, pulling the cells closer together.
At Phoenix Skin Medical Surgical Group, Dr. Lee Laris uses plasma and other cutting-edge techniques to give clients the beautiful, healthy skin they desire. This anti-aging treatment, backed by state-of-the-art technology and scientific research, is an excellent way to tighten and rejuvenate the skin of almost any area.
Deciding which practice to trust for your plasma treatment is an important decision. Dr. Laris has more than 25 years of experience as an Arizona dermatologist. Trained in all areas of medical, surgical and cosmetic dermatology, he is widely recognized for expertise in minimal-incision surgery with a focus on restoring youth via less invasive methods. Contact Phoenix Skin Medical Surgical Group today to schedule a consultation for plasma pen treatment.
Before and After Photos
Benefits of This Type of Treatment
Patients choose plasma pen treatment because it is an affordable, effective, reliable way to rejuvenate skin. The plasma pen can be used anywhere on the body and is the most popular for: upper or lower eyelids, crow's feet, forehead lines, nasolabial folds, lipstick lines, neck lines and stretch marks.
Here are some of the other advantages of plasma pen treatment:
Repairs and reverses the negative effects of aging
Tightens, lifts, and regenerates the skin
More precise and predictable than dermabrasion or chemabrasion
Avoids collateral skin injury
Minimal downtime
Fast recovery
Long-lasting results
The Expertise of Dr. Lee Laris
Practicing in the Valley since 1992, Dr. Laris is the Medical Director and Chief Cosmetic Surgeon of Phoenix Skin Medical Surgical Group. When you come to our practice, you benefit from the experience and expertise of one of the area's best medical, surgical and cosmetic dermatologists. Dr. Laris holds awards from Ranking Arizona, Arizona Foothills Magazine and RealSelf.com. Schedule a consultation at our office to learn more.
What Is a Plasma Pen and What Does a Plasma Pen Do?
A plasma pen is a cost-effective, revolutionary tool that rejuvenates and resurfaces the skin. It uses plasma, a powerful and positively charged and ionized gas. A plasma pen or hand piece converts electric energy into electrostatic energy to make artificial nitrogen plasma. Then the device releases the plasma about a millimeter above the skin, heating and turning that gas into a cloud of ionized gas. The gas permeates the skin, heating and disrupting its layers as a means to change, tighten and revitalize it. The treatment helps patients unveil brighter, younger, healthier skin that lasts.
If you are interested in learning more about the benefits of plasma for your skin, contact us today at 602-222-9111. Set up a consultation to learn more about plasma and how it could rejuvenate your skin!
Videos
Pricing Information
Service

Price

Upper Eyelids

$

1000

Lower Eyelids

$

1000

Perioral

$

1500