ThermiSmooth Face
Consultations offered at our two convenient locations in Phoenix and Scottdale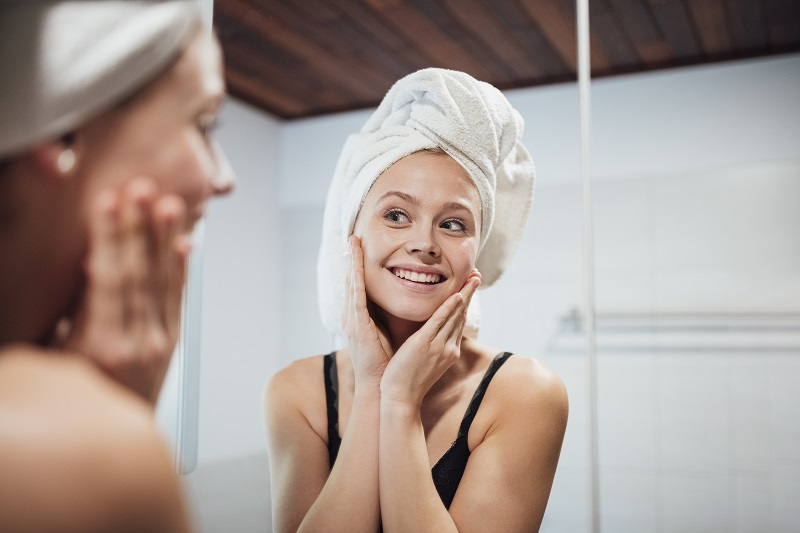 ThermiSmooth Face is a facial rejuvenation treatment that uses radiofrequency energy (RF) to increase collagen production and smooth away wrinkles in the face. This non-invasive procedure uses gently controlled radiofrequency energy to stimulate collagen production and effectively improve the skin's firmness and tone without chemicals, injections, or surgery. Patients can see immediate changes in their appearance, with continued results showing after additional sessions. Dr. Lee Laris and the expert staff of Phoenix Skin are here to help you restore a youthful complexion with healthy, glowing, firmer skin. Schedule an educational consultation at our offices in the greater Phoenix area. You can reach our Phoenix office by calling (602) 222-9111 or calling (480) 473-9111 to speak with our helpful team in Scottsdale.
About
Collagen is a vital protein that keeps the skin firm and resilient. As we mature, collagen production decreases, which results in many of the common signs of aging. Wrinkles, lines, and lax skin around the face can start to appear. Luckily, advances in medical technology have ushered in new, effective techniques to treat these signs of aging. [1] One of these advancements was the development of aesthetic radiofrequency treatments in the early 2000s. [2] This innovative anti-aging solution uses gentle energy from electrical currents to penetrate and heat the dermal structures beneath the skin's outer surface. When collagen, the most important of these, is heated to a specific temperature, its fibers contract, tightening the skin above it. The thermal effect also automatically triggers the body's healing process. [1][2] Fibroblasts in the area are stimulated to produce new supplies of collagen, leading to a firmer, smoother facial appearance. The procedure uses a wand-like device to emit precise amounts of heat energy to the areas of concern without causing discomfort or damaging surrounding tissues.
Treatment Areas for ThermiSmooth Face
Forehead
Around the eyes
Cheeks
Mouth
Neck
Before and After Photos
Benefits
Patients interested in erasing some of the most common signs of aging should explore the advantages of a ThermiSmooth Face procedure. Painless and non-invasive, this anti-aging solution effectively treats fine lines, creases, and nasolabial folds.
Benefits of ThermiSmooth or the face include:
Treating wrinkles and creases around the mouth, nose, forehead, and cheeks
Improved skin laxity and increased firmness
Can be used on all skin types
No surgical procedure, anesthesia, or exhausting downtimes required
A quick, uncomplicated treatment
Results can be seen after the first session
Candidates
ThermiSmooth Face gives patients meaningful results. If you want an easy, painless solution to bring out your natural radiance, then look no further than to this innovative treatment. Nonetheless, there are a few things to consider before receiving treatment.
Ideal Candidates for ThermiSmooth Face
Should have mild to moderate wrinkling in the face or neck
Want to achieve a smooth, younger-looking appearance
Are not currently pregnant or planning to become pregnant
Do not have implant devices such as a pacemaker or defibrillator
Do not have an active skin condition, infection, or wound
Interested patients in restoring their youthful look are encouraged to seek a consultation at Phoenix Skin. Our knowledgeable, and experienced staff of skin specialists are here to help. To set up your personal consultation appointment, contact our office at (602) 222-9111 to reach our Phoenix location or at (480) 473-9111 for our Scottsdale office.
Personal Consultation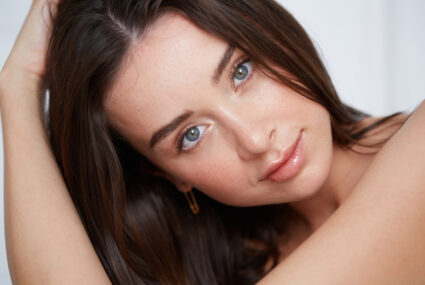 ThermiSmooth is only available at our Phoenix location. Your private consultation will cover your intended results, concerns, and questions. This helps us understand your aesthetic goals. Then, a brief examination of your facial skin will begin so that we can determine whether ThermiSmooth Face is right for you and design your unique treatment plan. We'll then describe how ThermiSmooth Face will address your concerns by smoothing away fine lines, tightening skin, and restoring a youthful complexion. We'll conclude the session by scheduling your treatment and supplying a short list of preparatory instructions. Make sure to follow them carefully for an enjoyable experience with excellent results.
Preparation
Preparing for your ThermiSmooth Face treatment is extremely easy. Just follow the instructions given to you by our staff in the days leading up to your treatment.
Before Your ThermiSmooth Face Session
Avoid heavy sun exposure five days before treatment. Use SPF protection when going outside.
Stop using Retin-A products one week prior. Retin-A may make the skin sensitive to heat.
Refrain from alcoholic beverages 24 hours before to avoid swelling.
Wear eyeglasses instead of contact lenses to your appointment.
Remove all jewelry and/or piercings before appointment.
Come to your appointment with a clean face and without makeup, creams, or lotions. Male patients should shave a day before their treatment if treatment is in an area where hair growth is.
Procedure
Before we begin, we'll prep your face by applying a gel to ease the gliding movement of the handpiece and to conduct the radiofrequency waves of the ThermiSmooth device. An infrared camera will also be prepared to monitor the overall temperature of the treatment area. Then, our staff will place the device directly on the skin and move it gently in a circular or sweeping motion. The heat emitted from the device will rise to about 110°F[1] —similar to a soothing warm shower (or the temperature outside!). Collagen will then shrink as it is exposed to this temperature. This reaction causes the skin to tighten, eventually smoothing the skin and eliminating the appearance of fine lines and wrinkles through future collagen production. [2] The process will be repeated for each treatment area. Your relaxing, massage-like ThermiSmooth Face treatment should be done in under an hour.
No Downtime Needed
The beauty of ThermiSmooth treatment is that you can return to your day right after treatment. However, there are a few minor details to note about the post-treatment process.
Makeup can be applied almost immediately after treatment
Minor swelling, pink/redness, or irritation may be felt for the first 2-3 days
Avoid hot water until the pink or red discoloration has subsided
Rare bouts of discomfort can be alleviated with Tylenol as directed
Use gentle cleansers and non-irritating creams the day after
Protect yourself from the sun by limiting exposure and using SPF 30 or greater
Results
ThermiSmooth's thermal effect on collagen fibers causes immediate results for a smoother, firmer appearance to the skin. Fine lines and wrinkles are eliminated and even nasolabial folds can be diminished. Gradual improvements will continue to develop for another 3-6 months, as the body produces new supplies of collagen. Dr. Laris recommends that patients receive additional treatments every 2 weeks for 3 to 4 treatments to maintain optimal results.
According to clinical studies, patients undergoing this procedure have reported showing high levels of satisfaction. In addition, many reported significant, continued improvements after receiving multiple treatments. [2] In fact, 75% of patients were satisfied, and 25% reported being extremely satisfied with their results!
Corresponding & Complementary Procedures
There are many facial rejuvenation options available at Phoenix Skin. We may recommend other treatments that you may benefit from. Below are a few choices:
Cost
The cost of your ThermiSmooth Face treatment may vary. The final cost will depend on the number of sessions needed and any corresponding procedures added on. Be sure to be on the lookout for significant savings with our occasional specials.
A $50 non-refundable fee is required to schedule a consultation and can be applied towards treatment. Less than 24-hour notice for cancellation and/or no show will result in a forfeiture of the $50.
FAQ
Is a ThermiSmooth Face treatment painful?
A ThermiSmooth Face treatment is a non-invasive procedure that does not hurt. After treatment, some patients experience minor redness, irritation, and swelling. However, these symptoms are mild and should resolve within a few days. 
Do I need multiple sessions?
Every patient is different. We recommend 3-4 treatments placed at 2-3 week intervals to see continued and impactful results.
How long is an appointment?
The treatment is short enough to be done during a lunch break! A ThermiSmooth Face session lasts under an hour. 
References
Key, D. (2015). A Preliminary Study of a Transdermal Radiofrequency Device for Body Slimming. J Drugs Dermatol, 14(11), 1272–1278. http://www.wingderm.com/Files/20180408/%E3%80%8AA%20preliminary%20study%20of%20a%20Transdermal%20Radiofrequency%20Device%20for%20Body%20Slimming%E3%80%8B.pdf
Shin, J. M., & Kim, J. E. (2013). Radiofrequency in Clinical Dermatology. Medical Lasers, 2(2), 49–57. https://doi.org/10.25289/ml.2013.2.2.49
Wilkerson, E. C., & Goldberg, D. J. (2019). Noninvasive Skin Tightening. Evidence-Based Procedural Dermatology, 225–241. https://doi.org/10.1007/978-3-030-02023-1_15