Follicular Unit Hair Transplant
Consultations offered at our two convenient locations in Phoenix and Scottdale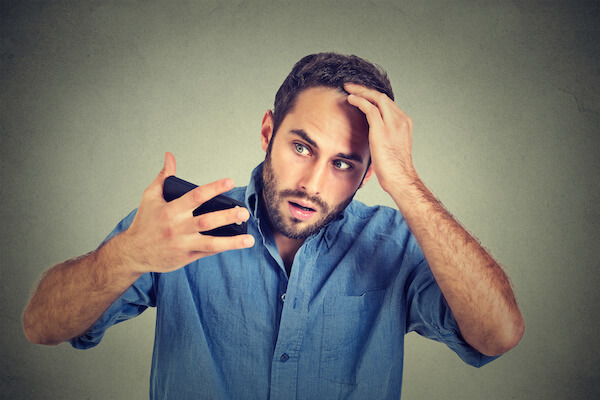 In follicular unit transplantation, a narrow strip of the permanent hair is harvested, then studied under a microscope. The strip is then dissected, extracting the follicle units that contain one to four hairs. These grafts are then placed into very small recipient sites at the hairline or bald areas.
Once relocated, transplanted hair retains the same color, texture and growth rate as the area from which it was taken, making hair transplants the only permanent form of treatment for Alopecia.
Using the latest techniques such as follicular unit transplantation, Dr. Laris can effectively repair unsatisfactory results of prior hair transplants. This method is also used to fill in scars and other areas with little to no hair such as eyebrows, mustache, beard and other areas of the body.
We realize you have an important decision to make regarding who will perform your hair transplantation. Dr. Laris was one of the first Board Certified Hair Transplant Surgeons in the United States. He has performed thousands of hair restoration procedures and is highly regarded and respected for his skills in hair transplants. Contact Phoenix Skin Dermatology today for one free hair transplant evaluation.
Before & After Photos
What Causes Hair Loss?
Alopecia or hair loss is traced to a multitude of factors. For men, it is generally genetic in nature and can begin at an early age, late teens or early 20s. Additional triggers of hair loss that affect both sexes are: stress, poor diet/nutrition, lack of sleep and medications. Common factors for women are hormonal imbalance, menopausal changes and Traction Alopecia (affecting areas where the hair is pulled the tightest in braiding and styling).
Non-Invasive Alopecia Treatment Options
Recent scientific studies revealed successful use of Platelet Rich Plasma (PRP) to stimulate the growth of hair and reduce the effects of hair loss and thinning in both men and women. A study with 64 patients resulted in 62 of 64 patients getting successful results with improvement in the appearance of hair; new hair growth and improved hair strength.
Platelet rich plasma (PRP) for hair loss or thinning combines PRP with a PRP Injection directly on the affected area. PRP may be used as an alternative to hair transplantation if the hair is thinning (not bald) or as a complement, post-procedure.
The recommended treatment schedule for PRP is once every month for 4-6 months or until desired result is reached, with quarterly maintenance treatments thereafter.
Contact us today at (602) 222-9111 for a free consultation to learn more about pricing and what treatment is recommended for your hair loss and restoration.
Videos
Pricing Information
Service

Price

Follicular Unit Hair Transplant

$

6500
FAQ
How much does the procedure cost?
A follicular unit transplant costs $6,500.
How long does the procedure take?
The procedure itself takes about 3.5 hours.* Total procedure takes 5 hours with pre-op, surgery and post-op recovery.*
What can I expect post-procedure?
As with any surgery, mild to moderate pain and discomfort is expected, but managed with prescribed pain medication and cold compresses.
When will I see the results?
During months 1-3 you will experience varying degrees of hair growth that will continue to improve over the next 12 months. Full results are achieved at 12 months.*
How long do the results last?
The transplanted hair is permanent so touch ups are only needed in some cases where the native hair (natural and non-transplanted) continues to shed as you age.