Follicular Unit Hair Transplant
Consultations offered at our two convenient locations in Phoenix and Scottdale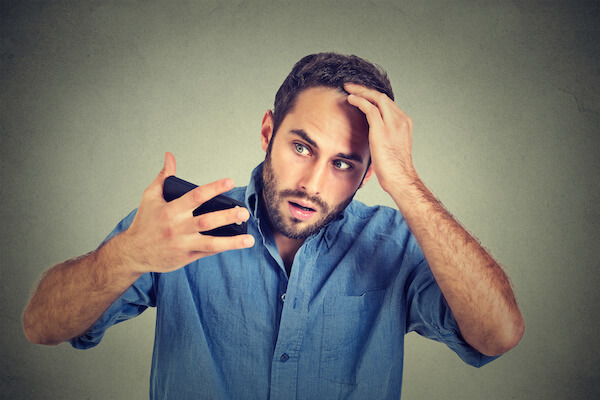 A follicular unit hair transplant is a comprehensive procedure that harnesses healthy follicles and places them in areas where hair loss is apparent. It is a multi-tiered process that identifies the area(s) of vibrant growth, extracts the active follicles, and transports them to balding or thinning regions of the scalp, hairline or face.
Dr. Lee Laris is an unparalleled expert in the field of hair restoration. Under his esteemed leadership, Phoenix Skin Medical, Surgical & Cosmetic Dermatology is the preferred destination for follicular enhancement. Contact one of our two convenient locations in Phoenix or Scottsdale. We proudly serve the needs of central Arizona and beyond, starting with the most important client of all: you.
Before and After Photos
Hair Restoration in Phoenix
Follicular unit transplantation (FUT) begins by identifying a donor site – this is located in an area such as the back of the head – where hair grows unfettered. A narrow strip of the permanent hair is harvested, then the strip is dissected, extracting the follicle units that contain one to four hairs each. These grafts are then placed into very small recipient sites at the hairline or bald areas.
Once relocated, transplanted hair retains the same color, texture and growth rate as the area from which it was taken, making hair transplants the preferred treatment for hair loss in both men and women.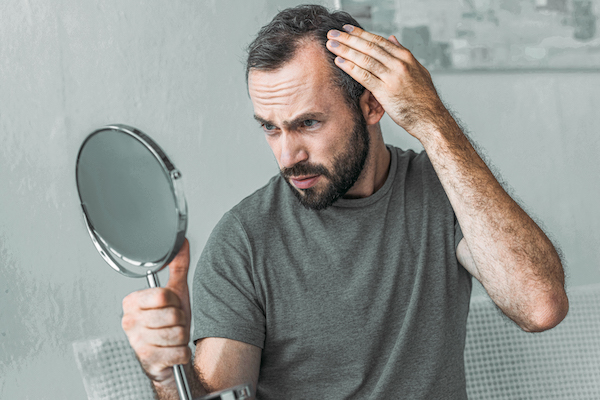 Follicular unit transplantation (FUT) is also indicated for the treatment of Alopecia. Alopecia areata is an autoimmune condition characterized by inflammation that stifles certain follicles, disrupting their ability to produce healthy hair.[1] The most common area affected by alopecia is the scalp, but it can also create inconsistent growth patterns on facial hair and elsewhere on the body.
Using the latest technique such as follicular unit transplantation, Dr. Laris can effectively repair unsatisfactory results of prior hair transplants as well, where the hair was "punched out", thus creating doll-like, patchy results. Finally, follicular unit transplantation (FUT) can also be used to fill in scars and other areas with little to no hair such as eyebrows, mustache, beard and other areas of the body.
What Causes Hair Loss?
Hair loss is traced to a multitude of factors. For men, it is generally genetic in nature and can sometimes begin in their 20's. Stress, poor diet/nutrition, lack of sleep and medications are additional hair loss triggers that affect both sexes. Common factors for women are hormonal imbalance, menopausal changes and Traction Alopecia (affecting areas where the hair is pulled the tightest in braiding and styling).[2]
To counteract the forces of hair loss, consider the restorative effects of follicular unit transplantation. Call (602) 222-9111 to reach our Phoenix office or (480) 473-9111 for our Scottsdale location (all hair transplants are performed in the Phoenix office, but consults can be seen in both office locations).
Videos
Benefits of Hair Restoration with Dr. Laris
We realize you have an important decision to make regarding who will perform your hair transplantation. Dr. Laris was one of the first Board-Certified Hair Transplant Surgeons in the United States. He has performed thousands of hair restoration procedures and is highly regarded and respected for his skills in the hair restoration realm. Contact Phoenix Skin Medical, Surgical & Cosmetic Dermatology today for one hair transplant evaluation.
Benefits of Follicular Unit Transplant (FUT)
Natural looking results because it uses your own follicles
Long lasting results fueled by the power of healthy, viable cells
No need for expensive and ineffective lotions, creams, or gels
Avoid the embarrassment of wigs and toupees that fall off and look fake
To experience the benefits of FUT for yourself, call (480) 473-9111 or (602) 222-9111 to connect with an attentive, knowledgeable member of our team.
Eligible Candidates
In order for unit transplantation to be successful, the units themselves must be viable. Our staff can determine the versatility of your follicles by examining the donor site. Vibrant hair growth along the back of the head, for example, should translate to fertile material for transplantation.
Ideal candidates for hair restoration should be in good health and have realistic expectations for cosmetic enhancement. Your hair is ready to sprout new life; it just needs a helping hand from a Certified Hair Transplant Surgeon.
Preparation and Procedure
The procedure begins at the donor site where the hair is trimmed, then numbed with a local anesthetic. Once the donor site is sufficiently anesthetized, the harvesting process begins. A small strip of tissue is removed and the viable follicles (donor strip) are carefully preserved for the next phase of the transplant procedure. The donor area is gently sutured closed and the patient can then relax while Dr. Laris' assistants work on the grafts.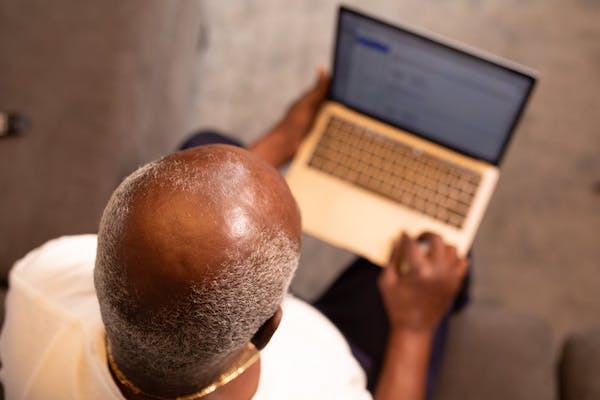 The donor strip is carefully dissected, separating individual hair grafts that contain one to four follicles each. Once the entire strip has been dissected, Dr. Laris makes a series of pin-sized incisions on the patient's scalp or hairline to place the living follicles in their optimal position. The viable cells must be planted at the right depth and angle to produce ideal results.
Healthy Recovery
As with any surgery, mild to moderate discomfort is to be expected. You will be given prescribed pain medication for recovery and may also use cold compresses. A bandage wrap will be applied the day of surgery please do not wash your hair or irritate the target area in the first 24 hours. We will remove wrap after 24 hours and provide further instructions.
You should be able to return to work within 2-3 days. The redness and swelling should completely subside in the first week. Follow Dr. Laris' aftercare instructions carefully to preserve the maximum results of the follicular unit transplant.
Remarkable Results
During months 1-3, you will experience varying degrees of hair growth that will continue to improve over the next 12 months. You will witness the full results of your hair restoration procedure approximately one year after your treatment. The transplanted hair is here to stay, so touch-ups are only needed in certain cases where the native hair (natural and non-transplanted) continues to shed as you age.
Complementary Procedures 
Recent scientific studies revealed successful use of platelet-rich plasma (PRP) to stimulate the growth of hair and reduce the effects of thinning in both men and women. A study with 64 patients resulted in 62 of 64 patients enjoying successful results with improvement in the appearance of their hair; they experienced new hair growth and improved hair strength.
Platelet-rich plasma for hair loss or thinning targets the affected area directly with PRP injections. PRP may be used as an alternative to hair transplantation if the hair is thinning (not bald) or as a complement to follicular unit transplantation, post-procedure.
The recommended treatment schedule for PRP is once every month for 4-6 months or until your desired result is achieved, with quarterly maintenance treatments thereafter.
Pricing
Service

Price

Follicular Unit Hair Transplant

$

6500
FAQ
How long does a hair transplant procedure take?
The procedure itself takes about 3.5 hours. The total process lasts approximately 5 hours with pre-op, surgery and post-op recovery.
How much does follicular unit transplantation cost in Phoenix?
A follicular unit transplant from the best hair restoration doctor in Phoenix costs $6,500. Contact us today at (602) 222-9111 for a consultation and to learn more about our payment options. Dr. Laris can recommend the best treatment for your hair restoration needs.
References
Wasserman, D., Guzman‐Sanchez, D. A., Scott, K., & McMichael, A. (2007). Alopecia areata. International Journal of Dermatology, 46(2), 121-131. https://doi.org/10.1111/j.1365-4632.2007.03193.x
Özçelik, D. (2005). Extensive traction alopecia attributable to ponytail hairstyle and its treatment with hair transplantation. Aesthetic Plastic Surgery, 29(4), 325-327. DOI: 10.1007/s00266-005-0004-5