Dermatitis (Eczema)
Consultations offered at our two convenient locations in Phoenix and Scottdale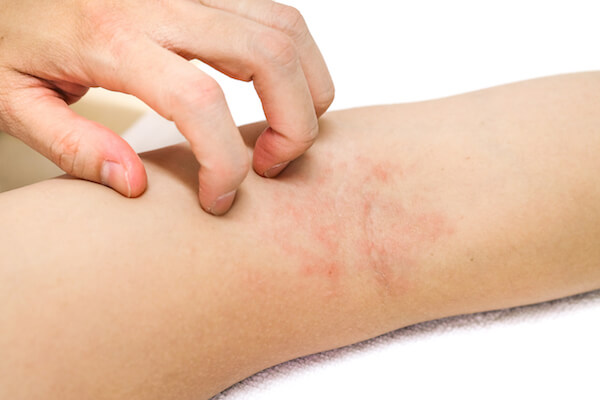 Phoenix Skin Dermatology sees hundreds of patients each week that are suffering from dermatitis (eczema), which is a common skin allergy condition. We understand the discomfort and sometimes painful symptoms that these reactions can cause and are here to help.
Dermatitis, also referred to as atopic dermatitis, eczema, atopic eczema or the itch that rashes; is a common skin condition that typically starts in early childhood and sometimes continues throughout adult life. Patients that have dermatitis experience itchy skin that turns into a rash when it is scratched. When the dermatitis is scratched, sometimes fluid filled bumps and swelling may occur. Allergies (including food allergies) can be a trigger for dermatitis. Contact us for further information on Dermatitis treatment
Dermatitis (eczema) can be long-lasting and painful, so it is important to be seen by an experienced provider in order to learn how to take care of it and in some cases, prevent it.
Read about our Medical Director Dr. Lee Laris