XTRAC Excimer Laser Treatment for Psoriasis and Vitiligo
Consultations offered at our two convenient locations in Phoenix and Scottdale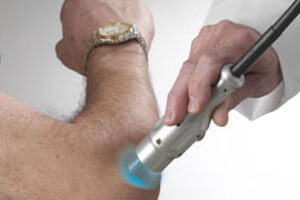 Psoriasis is a condition where the body regenerates skin cells more quickly than it can shed the older cells. The skin begins to stack on top of itself, causing red patches with white scales on the surface of the skin that can be painful and itchy. In vitiligo, the cells that produce pigment in the skin, eyes, and hair do not function appropriately. Vitiligo causes unpigmented areas of the body.
These conditions are not contagious; however, they can be stressful and embarrassing. There are a number of ways to treat vitiligo and psoriasis. The XTRAC Excimer Laser is a state of the art technology that can effectively handle the demands of each skin condition.
Treating skin concerns does not need to be difficult or painful. Dr. Lee Laris is a skilled and knowledgeable Board-Certified Cosmetic, Medical, and Surgical Dermatologist for 25 years. He knows the ins and outs of treating skin ailments such as vitiligo and psoriasis. Dr. Laris offers the XTRAC Excimer Laser for treating patches and scales on the skin. You can obtain clearer, healthier skin with Dr. Laris at the helm of your skincare regimen. 
Before and After Photos
What is the XTRAC Excimer Laser?
The XTRAC laser is FDA-cleared to treat mild to severe plaque psoriasis as well as vitiligo. It utilizes UVB light rays in a targeted fashion to treat the affected skin. The surrounding areas are left unaffected. It is a virtually painless and quick procedure that will help restore a healthy look and feel to your skin!
What are the benefits of XTRAC Excimer Laser Treatment in Phoenix?
Clear skin is your goal. XTRAC Therapy can help you reach your ideal self. In addition to this, there are a number of other benefits to XTRAC Laser Treatment.
Quick treatment
Minimal discomfort
Clear skin
Psoriasis remission for several months
More even complexion
No daily topical creams and/or medications
Enhanced confidence and comfort
If you are ready to reap the benefits of XTRAC for yourself, contact Phoenix Skin today to schedule your private consultation!
Candidates
Ideal candidates for XTRAC Excimer Laser treatment are individuals who are struggling with the challenges of psoriasis or vitiligo. They may have tried other treatments, including topical agents and oral medications, to no avail. Candidates are seeking an effective, long-lasting treatment for the plaque psoriasis or vitiligo that affects their day to day lives.
If you are a candidate for XTRAC Laser Therapy in Phoenix, reach out to Phoenix Skin to schedule a personal consultation!
Consultation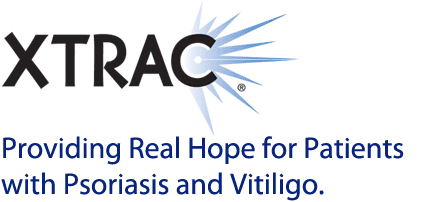 XTRAC is a phototherapy technology that requires a consultation to determine your candidacy for treatment. During a private consultation with Dr. Laris, you will have the opportunity to share your skincare questions and concerns. Dr. Laris will inquire about your health and medical history in order to determine if you will be a prime candidate for XTRAC Laser therapy. He will also examine your skin to gauge the extent to which your skin is affected. Dr. Laris will create a customized treatment plan for you and your skincare needs. This will include the number of treatments needed, in addition to any medications or topical creams to augment laser treatment.
Ready to share your skincare goals and expectations with Dr. Laris? Call his Phoenix office at (602) 222-9111 or his Scottsdale office at (480) 473-9111 to book your XTRAC consultation!
What happens during XTRAC Laser session?
During your session, Dr. Laris may apply mineral oil to areas affected by psoriasis. Then the laser will be moved across the treatment area. One XTRAC Laser session may last only 20 minutes! If you struggle with vitiligo, the affected area(s) will be treated with the XTRAC 308nm Laser. Despite its small surface area, this laser can treat large areas in a short amount of time. Treating vitiligo in a session can take as little as 10 minutes!
What can I expect after XTRAC treatment?
Patients usually do not experience any discomfort during XTRAC Laser treatment. Following a session, you may experience symptoms similar to a mild sunburn for 24 to 48 hours. Redness, tender skin, and itching may occur. Many patients need less than 10 sessions to see their long-lasting results. You are able to return to your daily activities directly after treatment. It is important to follow all of Dr. Laris' directives to maintain the health of your skin. This includes wearing sunscreen daily to protect your skin. 
You can expect your skin to look clearer and more even as time and XTRAC treatment progress.
Your symptoms of psoriasis or vitiligo may become minimal after your prescribed number of XTRAC sessions. Symptoms may remain in remission for about 3 to 6 months, allowing you to be relieved of physical and/or emotional discomfort.
XTRAC Laser Treatment Cost in Phoenix, AZ
XTRAC Laser treatment is customized to each patient's needs. This variation will determine specific pricing for your sessions.  XTRAC treatments may be covered by some insurance companies and can be made available by prescription. Phoenix Skin has partnered with two medical financing companies to make your clear, healthy skin goals a reality for you! To learn more about XTRAC and our payment and financing options, contact Phoenix Skin to schedule your XTRAC Excimer Laser consultation with Dr. Laris today! Get the relief and clearer skin you've always wanted with Phoenix Skin! 
Additional Resources
Villines, Z. (2019). Psoriasis: Can XTRAC laser treatment help? Retrieved from https://www.medicalnewstoday.com/articles/316731.php
Hecht, M. (2018). XTRAC Laser Therapy for Psoriasis. Retrieved from https://www.healthline.com/health/psoriasis/xtrac-psoriasis
XTRAC. (2020). How it Works. Retrieved from https://www.xtracnow.com/howitworks.aspx
Mouzakis, J. A., Liu, S., & Cohen, G. (2011). Rapid Response of Facial Vitiligo to 308nm Excimer Laser and Topical Calcipotriene. The Journal of Clinical and Aesthetic Dermatology, 4(6), 41-44. Retrieved from https://www.ncbi.nlm.nih.gov/pmc/articles/PMC3140900/