Skin Care
Consultations offered at our two convenient locations in Phoenix and Scottdale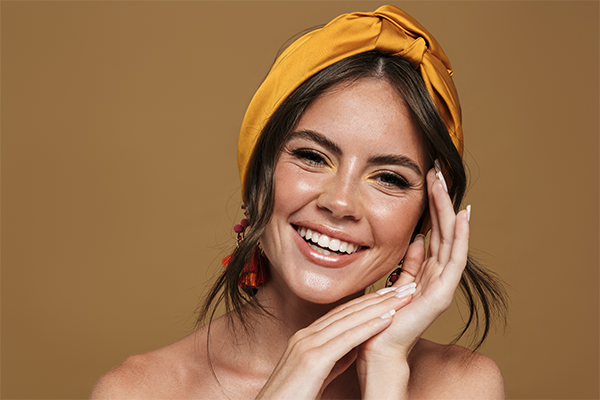 Med Spa services are a range of aesthetic enhancement and rejuvenation treatments that can help reverse the effects of aging and maintain healthy, glowing skin. These nonsurgical cosmetic procedures combine the relaxation and convenience of a day spa with medical-grade treatments and the supervision of a physician.
You Deserve Beautiful Skin
Maintaining vibrant skin is an important investment in your appearance.
Med spa treatments restore and maintain the complexion, and are both effective and affordable. Whether you want to alleviate the signs of aging, maintain a healthy skincare regimen, or both, Dr. Lee Laris can help. As Chief Cosmetic Surgeon and the Medical Director of Phoenix Skin, Dr. Laris has established an award winning practice with a patient-centered approach. Phoenix Skin specializes in a range of med spa services that can be customized to meet your needs, and keep you looking your best.
Contact us today for a consultation and we will begin to help you on your journey to radiant skin. You may book a consultation online or call us at one of our offices.
 Dr. Laris invites you to visit our offices in Scottsdale or Phoenix to enjoy our wide range of med spa treatments. In the meantime, make sure to follow our blog to stay updated with the latest news and trends in skin care, rejuvenation, and enhancement.
Scottsdale: 480-473-9111
Phoenix: 602-222-9111
Med Spa Services
Our med spa services are based on the principle that everyone deserves beautiful skin. Regular skincare maintenance keeps your skin healthy and looking its best. Phoenix Skin has a range of services to do just that:
Chemical Peels
Chemical peels are likely the oldest skincare treatment, at least in recorded history. The ancient Egyptian, Greek, Roman, Turkish, and Chinese civilizations all used naturally occurring acids and resins as part of the cleansing process for healthy skin.[1] Peels continue highly recommended by skin care experts. There are formulas proven safe for all skin types, so you'll be able to enjoy consistent results regardless of your complexion.[2] Chemical peels effectively treat acne, skin discoloration and some formulas (glycolic acid) have shown to be successful at treating sun damage (photodamage).[3]
Plasma Pen
The plasma pen is an innovative tool that resurfaces the skin and achieves a rejuvenating effect by stimulating the body's natural healing processes. The plasma pen works by gently permeating the deeper layers of your skin to initiate natural collagen production. Collagen is the fibrous protein that is integral to keeping your skin firm, radiant and healthy. 
Hydrafacials
Hydrafacials combine several technologies to maintain healthy skin. Using specialized devices, skin is deep-cleaned and exfoliated. The skin is then treated with hydrating and nourishing compounds that help keep your skin soft, supple, and shining.
Laser and LED Light Therapy
Laser and LED treatments have been growing in popularity as new treatments evolve with new technologies. Lasers and LED treatments are non-invasive procedures that comfortably deliver heat to the deeper layers of your skin to produce collagen. Laser treatments are popular because they are a safe way to achieve natural-looking results without the need for surgery. 
Injectables
Injectables are a large category of enhancement and rejuvenation procedures that are immensely popular at med spas. The category comprises well-known treatments such as Botox, fillers such as Juvederm that restore volume to facial regions, and lesser-known treatments such as Kybella, the only FDA-approved treatment to help correct a double chin and sagging jowls. Whether you seek anti-aging or aesthetic enhancement, injectables can be a great minimally-invasive option. 
Crystal Exfoliation (Microdermabrasion)
Crystal exfoliation, also called a crystal peel or microdermabrasion, offers a safe and powerful method of exfoliating the skin. Crystal peels gently remove the layer of dead skin cells on the surface and reveal the fresh skin underneath. Patients usually notice immediate improvements in their skin texture and skin tone. It's a convenient and effective way of refreshing your skin. 
Med Spa Treatment Benefits
Treats acne and acne scars
Helps resolve skin discoloration
Aids in healing sun damage
Enhances texture and appearance of skin
Reduces the visibility of mild scars
Increases elastin and collagen
Brightens skin complexion
Suitable Candidates
Just about everyone can benefit from beauty bar treatments for healthy skin. Mature patients can help reverse the undesirable effects of aging and younger patients can keep their skin fresh and vibrant with an effective skincare regimen. Conditions that can benefit from our range of med spa treatments include:
Aging
Dry skin
Acne
Mild sun damage
Scars
Your Initial Consultation with Phoenix Skin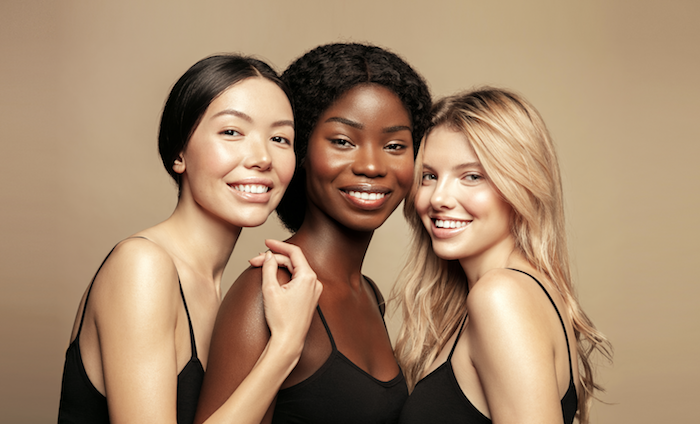 Phoenix Skin offers a number of different treatments, and we'll be able to recommend the right med spa services after a personal consultation. Our team of skilled surgical assistants will assess your medical history and discuss your cosmetic goals. By gaining a thorough understanding of your skin history and expectations, Dr. Laris can devise the best treatment plan to nourish your skin.
When you're ready to see the difference Med Spa treatments can make, book a consultation with Phoenix Skin today.
Scottsdale: 480-473-9111
Phoenix: 602-222-9111
Preparation
Depending on the course of med spa services that you've selected, you'll be given personalized instructions on how to best prepare for your treatments, and what to expect afterwards. It's important to follow these instructions, as they can greatly affect the outcome of your procedure. Phoenix Skin wants to make sure you enjoy satisfying results. For example, before receiving a chemical peel, make sure to stop the use of all topical exfoliators, skin bleachers, facial masks, and prescription medications such as tretinoin or benzoyl peroxide. You should also avoid any unprotected sun exposure before skincare treatments. Make sure you use a strong, broad-spectrum sunscreen to ensure that your skin is ready to be treated.
Aftercare
Most med spa treatments require minimal recovery and healing. Some chemical peels, however, take longer to heal, and may cause redness and swelling for a week or two. Ask Phoenix Skin about the duration of recovery before your treatment.
What Can I Do to Maintain Healthy Skin?
Maintain a healthy diet rich in antioxidants
Avoid sun exposure
Use sunscreen when under the sun
Use retinoids per recommendations to stimulate collagen production
Get a good night's sleep
Don't smoke
Reduce your stress levels
Results
You'll notice the results of your med spa treatments immediately. Depending on the treatments, you'll also be able to look forward to future results. Chemical peels and exfoliation treatments stimulate collagen production, so you can plan on continued improvement in the weeks after your sessions.[4]Regular skincare maintenance will contribute to lasting results.
FAQ
How often Can I get chemical peels?
Chemical peels can be an essential part of a healthy skincare regime. Yet, like everything, they must be done in moderation. Too many chemical peels in a short period of time can wear down the skin and make it raw and more vulnerable to photodamage and other injuries. Consult with Phoenix Skin and we will inform you of the best timetable for chemical peels for your skin.
What are the most popular medical spa services?
Botox Cosmetic remains the most popular non-surgical cosmetic treatment to date. Dermal fillers come in a close second. However, chemical peels and other topical procedures also are popular ways to improve the quality of the surface of the skin, and can compliment the effects of injections.
What does a med spa nurse do?
Med Spa nurses receive specialized training to perform esthetic procedures like facials, and may also administer cosmetic injections. They also manage the sterilization and inventory of equipment and supplies, follow up with patients, and assist the attending physician during procedures.
Are med spas safe?
By definition, a med spa is supervised by a licenced physician.  With proper oversight and a well trained staff, a med spa is a safe place to receive a variety of aesthetic treatments.
How do I choose a medical spa?
Research the credentials of the doctor and attending staff. A med spa staff should have experience in several medical fields as well as in cosmetic procedures. Be sure to look at the med spa's "before and after" pictures, and read other patient reviews on sites like Yelp. Most importantly, schedule a consultation to get a feel for the cleanliness of the facility, and the attentiveness and professionalism of the doctor and nurses. 
References