Mohs Surgery
Consultations offered at our two convenient locations in Phoenix and Scottdale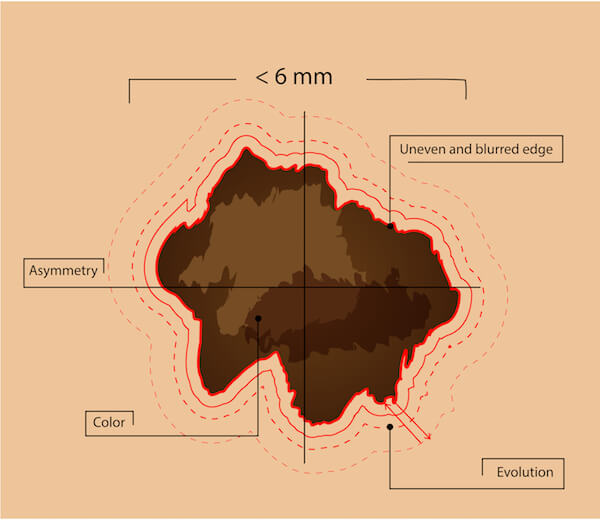 Mohs surgery is a specialized method of removing skin cancer. Cancer strikes fear in all of us, and understandably so. Once a patient receives a cancer diagnosis, she or he wants to eradicate it as quickly as possible. But when cancer afflicts sensitive areas of the body or face, it can be complicated to treat.
If skin cancer appears in a vulnerable region, it must be dealt with delicately and precisely. Dr. Nichelle Madden has honed her considerable surgical and aesthetic skills to treat carcinoma layer by layer, celebrating the natural contours of one's profile.
You were beautiful before cancer, and you will be beautiful after cancer. Never let the disease change your brave face. The dedicated staff at Phoenix Skin is eager to join you in your triumphant battle to reclaim your complexion. To schedule an appointment with Dr. Nichelle Madden or one of her caring, knowledgeable associates, contact us at your earliest convenience.
What Is Mohs Surgery?
Mohs surgery is an exacting technique that strips away cancerous cells, layer by layer, to preserve as much healthy skin as possible. Mohs allows for not only the removal of cancer tissue, but also the focused examination of the skin's microscopically thin layers as the surgeon works.[1] The procedure is sometimes called Mohs micrographic surgery because of its precise nature.
When skin cancer affects sensitive areas like the hands, feet, genitals, eyes, nose, ears and mouth, Mohs is the optimal surgery to remove it. The traditional excision method may remove the cancer, but it can unnecessarily take healthy tissue along with it. Mohs surgery, however, selectively peels away cancerous material as it explores the skin's ultrathin layers.
Some reasons why Mohs is the ideal approach to removing skin cancer:
If you have recurring skin cancer, then your last procedure may not have removed all of the cancerous cells. By using the Mohs method, your surgeon can be sure that the entirety of the localized cancer is gone, cell by cell.
Some skin cancers have irregular, jagged, or discolored borders. Mohs surgery allows the doctor to examine the outlines of a lesion and delineate between the spreading cancer cells and the healthy skin surrounding them. In essence, Mohs defines the exact outlines of cancerous material and removes it precisely along its borders.
If skin cancer spreads rapidly, then Mohs is an essential tool in exploring exactly where it exists and how to remove it comprehensively. Aggressive outbreaks of skin cancer require an equally aggressive method of removal. Mohs surgery allows doctors the chance to extract large areas of cancerous material with minimal risk to the patient.
In cases where skin cancer has grown to outsized proportions, even Mohs surgery cannot prevent the noticeable alteration of the patient's appearance. Mohs may contain the problem, but the skin surrounding the cancerous region might need an artist's eye to achieve full facial restoration. That is why Phoenix Skin is your ultimate resource as you explore the possibilities of Mohs surgery and its ensuing reconstructive aftercare.
Benefits of Facial Reconstructive Surgery
If skin cancer affects noticeable areas of your face like the brow, cheek, lips, or nose regions, then Dr. Madden can help restore their cosmetic glory. Her skillful touch celebrates the contours of your face and replenishes your luster.
In addition to the obvious aesthetic benefits of Mohs surgery, you may also enjoy a boost in confidence. The attentive staff at Phoenix Skin will work to alleviate your concerns and repair any damage left by skin cancer. You can hold your head high and show your face proudly thanks to Dr. Madden!
Private Consultation in Phoenix or Scottsdale
Communication is one of the most important ingredients in a recipe for wellness and happiness. We want to hear from you; tell us about your experiences with cancer, let us know how it changed your life, and please allow us the opportunity to join you in the fight against cancer.
As you can see in our blog, we take our patients' health seriously. No question is too minor and no issue too major. Contact Phoenix Skin online or call 602-222-9111 (in Phoenix) or 480-473-9111 (in Scottsdale) to let us know how we can usher you through Mohs surgery.
Preparation
Your directions will be tailored to you, so please follow them closely.
During your individualized consultation, we will provide you with a detailed set of instructions to properly prepare you for your Mohs procedure. In general, it is advisable to quit smoking at least two weeks before any surgical procedure. You should also cease taking blood thinners, like aspirin or ibuprofen, to promote optimal circulation. Dr. Madden can also advise you which (if any) skincare products to use to ready your skin for Mohs treatment.
The Mohs Surgery Procedure
Healthcare is a continuum. We grow, we change, and we build off of our recent history to maintain the best health possible. That is why Mohs surgery is a painstaking process that requires several steps.
The details of your Mohs surgery will be tailored to your diagnosis and the extent of your skin cancer. In general, you can expect to receive the appropriate amount of anesthetic to keep the affected area comfortable. Dr. Madden will selectively remove thin layers of tissue and send each specimen to the lab for assessment.
The removed skin samples are examined under a microscope. The tissue that requires further attention guides Dr. Madden to continue her Mohs surgical technique, targeting the exact location(s) where the problematic samples came from.
Reconstruction After Mohs Surgery
Depending on the extent of the cancer removal process, you may require a reconstructive procedure to address the affected area. We must consider how much cancer was removed, the skin that it affected, and the current appearance of your surrounding tissue. Dr. Madden will continue your healing process by complementing the Mohs surgery with the appropriate reconstructive approach.
Primary Closure
If the skin cancer is finite enough, it can simply be removed and stitched shut using the primary closure method.[2] This adjoins the two ridges of skin alongside the surgical site in a straight line. Since skin is sometimes complex, a simple line may result in darts and bulges along the suture area. Dr. Madden may need to remove additional skin to make the primary closure technique look and feel right for you.
Local Flap Technique
The majority of Mohs patients benefit from a local flap approach to reconstructive surgery. Dr. Madden can carefully harvest a flap of healthy tissue adjacent to the area already affected by Mohs. She then folds this skin over the wound and carefully mends the microvascular tissue together. Your blood vessels will create a new network of living, pulsing circulation that maintains the health and beauty of your own skin.
Skin Graft Method
If the flap technique would require too much donor skin from the face, then you may opt to contribute skin from another area of your body. This tissue may be harvested from behind the ear or along the clavicle. Dr. Madden will discuss your options with you before proceeding. Her general strategy is to graft skin so that your harvest site is easy to conceal, yet still shares the same general thickness and texture as your facial skin. Once the appropriate graft is collected, Dr. Madden will expertly apply it to the area where your skin cancer once was. 
Recovery and Results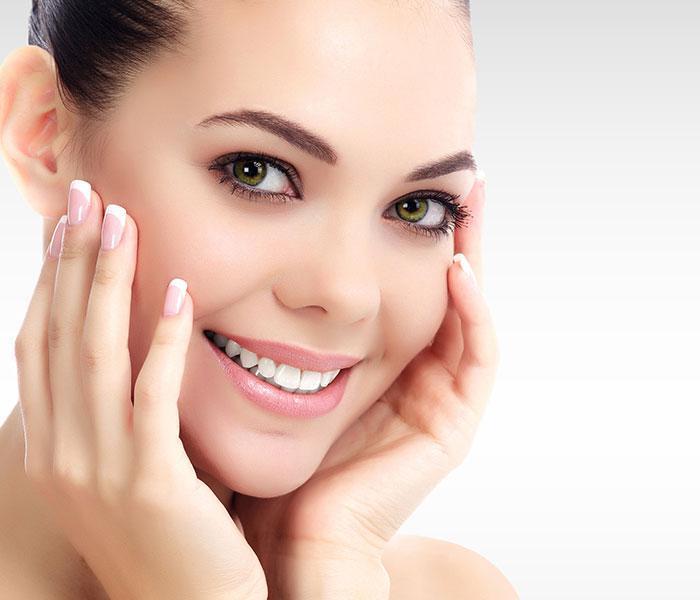 If you require a skin graft as part of your reconstructive procedure, then we will fit you for a bolster dressing. This is a specialized bandage that holds the graft in place and allows for blood flow to find its proper course through the affected tissue. Bolsters also apply enough pressure to prevent fluids from building up beneath the graft and pushing it away from the underlying tissue.
We will welcome you back in approximately 7-10 days to remove any dressings you may have and to monitor your progress. While we want to make sure every facet of your surgery goes perfectly, we must make a confession: what we really want to see is the smile on your face! Reconstruction is about more than merely stitching you up; it's about raising you up. Dr. Madden can elevate your spirit as she addresses your aesthetic and health concerns, pore by pore. Just take a look at our glowing reviews and see how happy our previous patients have been.
We hope to add your name to the growing list of satisfied visitors!
FAQ
How does reconstructive surgery after Mohs work?
If skin cancer has altered the look of your face, Phoenix Skin can help. Under the leadership of Dr. Madden, our team can create a strategy to address any gaps or marks that skin cancer treatment left behind. We can use skin grafts or local flaps to reconnect the microvascular tissue along the skin and keep you looking and feeling your best.
How much does Mohs surgery cost in Phoenix?
Health should never be cost-prohibitive. Dr. Madden is committed to providing you the best care at the right price. To learn how Phoenix Skin will work within your budget to deliver facial restoration solutions, please visit our financing page. We also run occasional specials to help lower costs on certain procedures. Check back periodically to see how we can help achieve your aesthetic and wellness goals.
References
Swanson, N. A. (1983). Mohs Surgery: Technique, Indications, Applications, and the Future. Archives of Dermatology. 119(9):761–773. DOI: 10.1001/archderm.1983.01650330053014
Leibovitch, I., Huilgol, S. C., Selva, D., Richards, S., & Paver, R. (2005). Basal cell carcinoma treated with Mohs surgery in Australia II. Outcome at 5-year follow-up. Journal of the American Academy of Dermatology. 53(3), 452-457. https://doi.org/10.1016/j.jaad.2005.04.087