Nurse Practitioner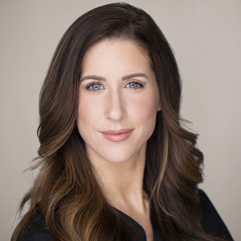 Megan Ahmed is a Family Nurse Practitioner, board certified through the Academy of Nurse Practitioners and licensed in the state of Arizona. As an Ohio native she received her undergraduate degrees in Exercise Science from Baldwin-Wallace College and in Nursing from Ursuline College, graduating with honors.
She began her career as an RN at Cleveland Clinic's medical intensive care unit (MICU) in Cleveland, Ohio. There she obtained her critical-care registered nurse certification (CCRN) and desire to further her education. She relocated to sunny Phoenix, Arizona and expanded her love for acute care working in the post anesthesia care unit (PACU). Several years later she obtained her graduate degree through the University of Cincinnati, earning her Master of Science in Nursing.
Megan has a passion for general dermatology, specifically, educating her patients on sun safety and the prevention of skin cancer.
Phone: (602) 222-9111
Email: [email protected]
Certificates
American Academy of Nurse Practitioners
Master's Degree in Nursing
Bachelor of Nursing Degree
Bachelor of Exercise Science
Memberships
Sigma Theta Tau Honor Society of Nursing
American Association of Critical-Care Nurses
American Association of Nurse Practitioners
Education
Bachelor of Exercise Science Degree – Baldwin-Wallace College (2011)
Bachelor of Nursing Degree – Ursuline College (2012) )
Master's Degree in Nursing – University of Cincinnati (2016) )