Licensed Aesthetician, Laser Safety Officer & Technician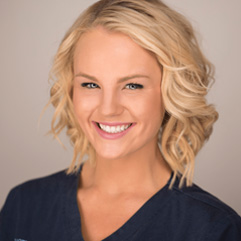 Kaity Cole is also a proud native to our sunshine state Arizona. Leading up to her high school graduation, Kaity spent most of her time in the heart of Phoenix. Her education continued in North Scottsdale at IMAJ Institute participating in both the Advanced Aesthetics and Laser Training courses. In 2013, Kaity graduated from IMAJ Institute as a Licensed Aesthetician and Certified Laser Technician.
Kaity launched her career at Paradise Medspa working one on one with cosmetic lasers, she then proceeds to gain a wealth of knowledge and experience as the only Laser Technician and Medical Aesthetician at Camelback Healthcare. Now at Phoenix Skin, Kaity specializes in Xtrac Laser Treatments to treat Psoriasis and Vitiligo.
Kaity enjoys laughing, working out and skin care, but most importantly she loves making a difference in people's lives.
Phone: (602) 222-9111
Email: [email protected]
Education
Graduate of Imaj Institute, Studies in Advanced Aesthetics & Laser Technology
Certificates
Arizona Radiation Regulatory Agency – Laser Safety Officer
Arizona Radiation Regulatory Agency – bLaser Safety Officer
Xtrac Certified
Latisse Certified